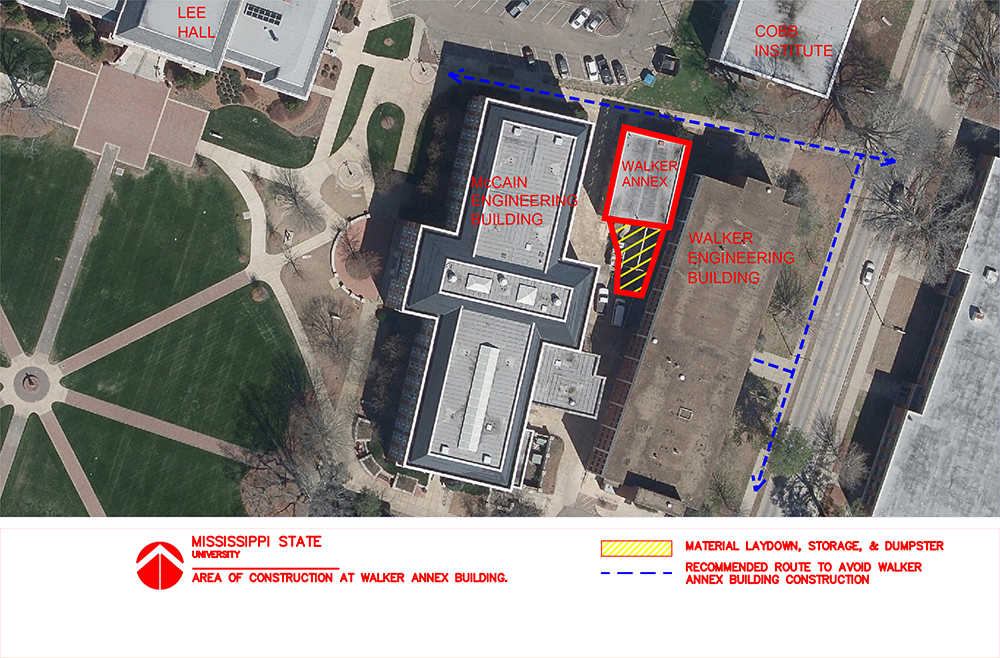 The area behind the Walker Hall Annex Building, between the McCain and Walker halls, will be affected by ongoing renovation projects through spring 2024.
Specifically, the area will be used as a material lay-down and storage space beginning Nov. 27.
Pedestrians traveling through the area are advised to use caution.
Contact the Facilities Management Service Desk at 662-325-2005 with questions.