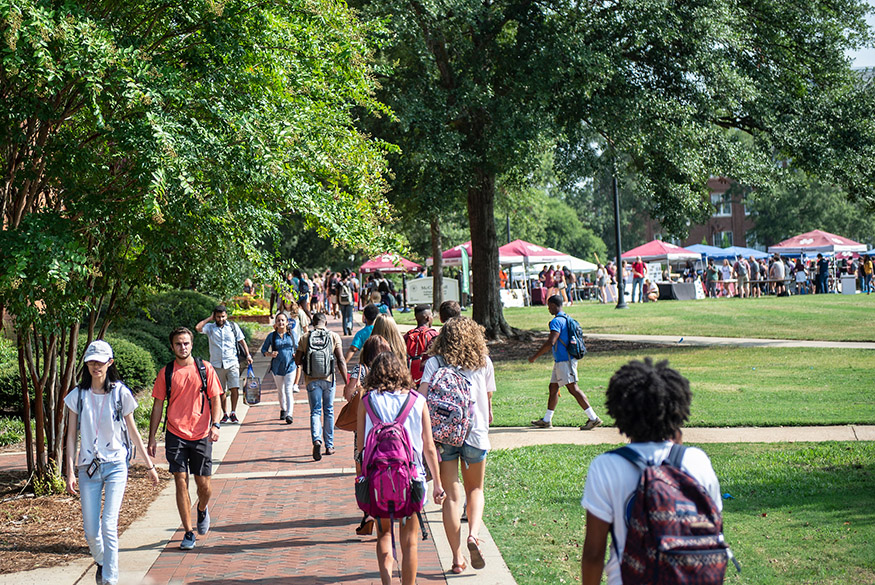 Contact: James Carskadon
STARKVILLE, Miss.—As another school year gets underway at Mississippi State, faculty, staff and student commuters are encouraged to exercise planning and patience as they travel to campus.
Traffic is typically heavier during the first weeks of classes, so commuters will need to allow extra time to travel to and from campus during peak travel times at the beginning and end of the day. The MSU Police Department will have officers out in full force to assist in directing traffic.
Motorists are required to stop for pedestrians at all crosswalks on campus. Because several main campus roads, such as Hardy Road, Barr Avenue and President's Circle, contain multiple crosswalks, traffic can become congested as pedestrians make their way to the center of campus. These roads also are likely to become congested during class changes.
Commuters and pedestrians are encouraged to familiarize themselves with Starkville-MSU Area Rapid Transit (SMART) shuttle routes that can help them reach on-and off-campus destinations. Live maps are available on the DoubleMap app. For more, visit www.smart.msstate.edu.
Campus traffic flow is expected to normalize during the coming days as commuters and pedestrians develop their own patterns for how and when they arrive on campus.
MSU is Mississippi's leading university, available online at www.msstate.edu.