Contact: Checky Herrington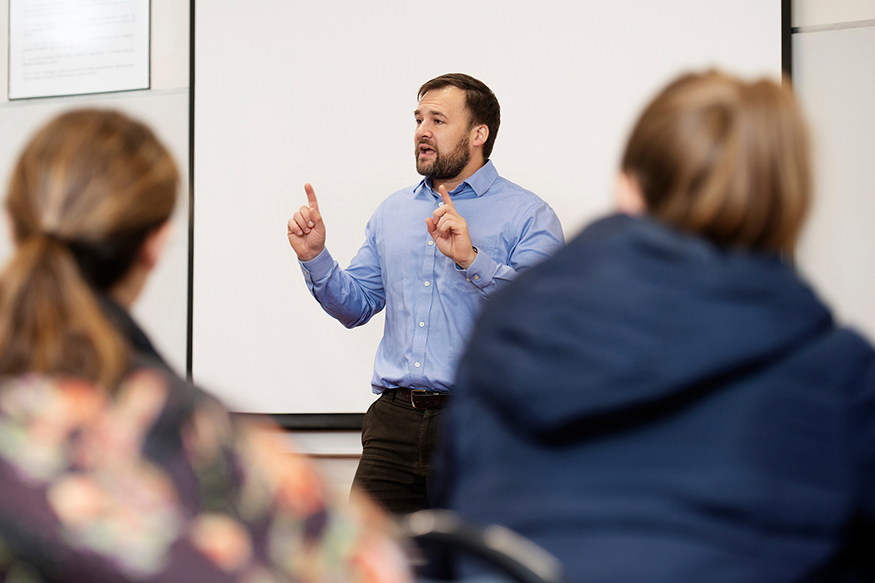 STARKVILLE, Miss.—For the fourth year in a row, Mississippi State is being recognized as a "Great College to Work For" by The Chronicle of Higher Education based on positive employee feedback.
The Chronicle released results Sept. 16 in the "The Academic Workplace" report, which is based on a survey of 236 colleges and universities. Only 85 applicants representing four-year institutions achieved "Great College to Work For" status. The Chronicle reports results for small, medium and large institutions, with Mississippi State included among large universities with 10,000 or more students.
"Mississippi State employees are an important part of what makes the MSU experience so powerful and unique," said MSU President Mark E. Keenum. "Across campus and wherever they serve, MSU faculty and staff are making a positive impact every day through their talent, dedication and leadership. Our goal is to foster a rewarding workplace environment that helps them excel at their jobs and achieve their career aspirations."
MSU also earned Honor Roll status a fourth time for appearing in multiple recognition categories. The university received top rankings in nine of 12 areas: collaborative governance; professional and career development programs; teaching environment; facilities, workspace and security; job satisfaction; work/life balance; confidence in senior leadership; respect and appreciation; and tenure clarity and process.
Launched in 2007, The Chronicle's "Great Colleges to Work For" survey is one of the largest and most respected workplace recognition programs in the country. The program is the mark for colleges or universities that strive to provide a high-quality workplace experience with supportive policies and competitive benefits for faculty and staff.
ModernThink, a strategic human capital consulting firm, administered the survey and analyzed results.
"The institutions recognized in this year's 'Great Colleges to Work For' program don't wait for problems to occur to pay attention to their people," said Rich Boyer, senior consultant at ModernThink. "Conversely, they're intentional (and successful!) in being good stewards of their institutions' cultures and shaping the day-to-day experience of their faculty and staff to the ultimate benefit of their students."
Survey results combine a two-part assessment process: an institutional audit that captures demographics and workplace policies and a survey administered to faculty, administrators and professional support staff. Employee feedback is the primary factor in determining whether an institution receives recognition.
Mississippi State places great value on being an employer of choice and aims to provide an empowering workplace environment that focuses year-round on growth, advancement and recognition. The university also offers programs designed to support employees with varied interests and training needs.
"Being an employer of choice means creating an environment where everyone is comfortable sharing their ideas and opinions," Keenum said. "I would like to thank employees who participated in 'Great Colleges' survey for helping MSU gain a deeper understanding of our workplace culture. Your responses are valuable in identifying strengths and opportunities for improvement."
"Great Colleges to Work For" is one of the largest and most respected workplace-recognition programs in the country. For more information and to view all the results of the survey, visit the Great College Program website at www.greatcollegesprogram.com.
MSU is Mississippi's leading university, available online at www.msstate.edu.