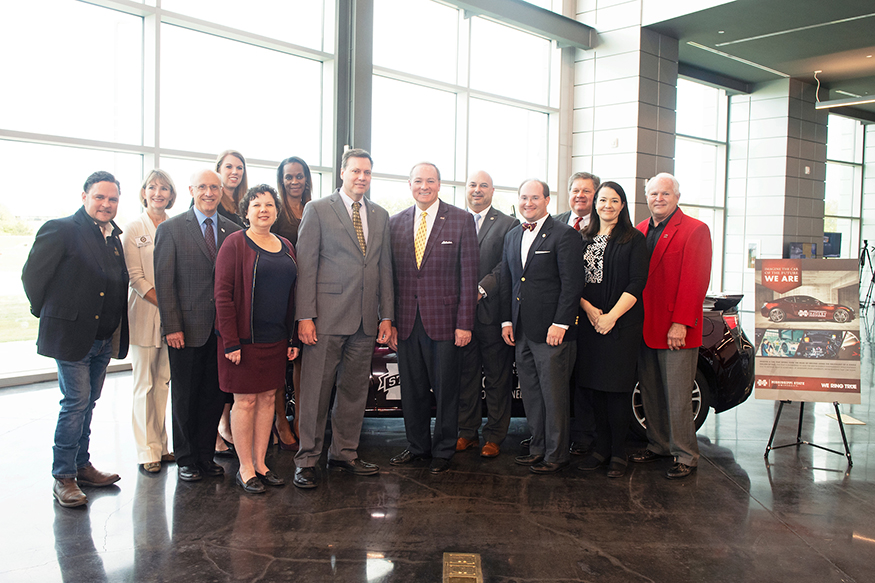 Contact: Allison Matthews
STARKVILLE, Miss.—A new $190,573 Appalachian Regional Commission grant will help Mississippi State prepare an additional 400 students for careers in computer science, cybersecurity and coding.
Specifically, the grant funds a collaborative project between Mississippi State and Mississippi Coding Academies titled "Cybersecurity Education Hub."
A state-of-the-art cyber range simulation environment purchased with ARC funds—the Mississippi Cyber Range—will enable MSU to recruit under-resourced schools and communities to expose youth and teachers to computing and cybersecurity concepts and principles.
MSU will scale existing programs conducted on campus to provide distance learning coursework to students enrolled in school districts across all of Mississippi's ARC counties. The Columbus Municipal School District will partner with MSU for the pilot of this program, offering dual credit cybersecurity education opportunities to CMSD students.
Complementary local sources are providing an additional $74,636, bringing the total project funding to $265,209.
Sarah Lee, principal investigator and MSU associate clinical professor of computer science and engineering, said Mississippi State and the Mississippi Coding Academies, are positioned to help the state pursue a new pathway to economic development through teaching cybersecurity skills.
Lee has been instrumental with Mississippi Coding Academies, an 11-month, tuition free program that helps selected participants learn to become coders and web developers. It targets recent high school graduates who demonstrate aptitude and an interest in learning coding, as well as in pursuing immediate careers in information technology.
She explained that the university also leverages the Mississippi Computing and Cybersecurity Equitable Education Space, established through funding from the National Science Foundation, as a hub for cybersecurity education in the state. These components are part of a larger NSF-funded collective effort to bring equitable access to computing and cybersecurity education for all Mississippi citizens.
Lee said such training is crucial for national defense, and more than 3 million cybersecurity jobs are expected to be unfulfilled in 2021.
"By establishing the Mississippi Cyber Range, a simulation environment that will provide possible cyber-attack scenarios for training, we can propel Mississippi as a leader in the nation for cybersecurity education," Lee said.
She explained that the collaborative project will extend opportunity for community colleges and other universities to utilize the cyber range for additional training for the emerging workforce. MSU's own nationally recognized cybersecurity undergraduate and graduate programs also will use the technology. The university additionally will offer fee-based access to the Mississippi Cyber Range for industry partners to train employees on cybersecurity awareness and more specific skills training.
MSU is recognized nationally for its leadership in cybersecurity and is one of only nine schools in the U.S. to hold all three of the National Security Agency's Centers of Academic Excellence credentials: Cyber Defense Education, Cyber Defense Research, and Cyber Operations.
"With practical training and experience, our citizens can increase their individual earning power in our digital economy," Lee said.
MSU is Mississippi's leading university, available online at www.msstate.edu.
About the Appalachian Regional Commission:
The Appalachian Regional Commission (ARC) is an economic development agency of the federal government and 13 state governments focusing on 420 counties across the Appalachian region. ARC's mission is to innovate, partner, and invest to build community capacity and strengthen economic growth in Appalachia and help the region achieve socioeconomic parity with the nation. More information is available at www.arc.gov.