Contact: James Carskadon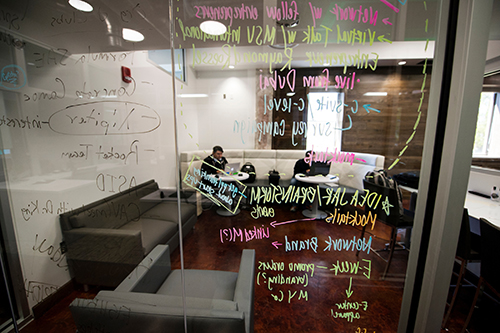 STARKVILLE, Miss.—Mississippi State University will host a seminar next month focused on using intellectual property to start and grow businesses, as well as issues in sports law.
Presented by MSU's Office of Technology Management and the Mississippi Bar's Intellectual Property, Entertainment & Sports Law Section, "Challenges and Hot Topics in IP and Sports Law" will take place March 27 at MSU's Center for Advanced Vehicular Systems. Lawyers and entrepreneurs will share their experiences using intellectual property to protect products and grow companies. Additionally, CAVS researchers will discuss intellectual property and demonstrate new sports and automotive technologies. A sports panel will discuss the latest legal challenges in college athletics.
The event is free for MSU faculty and students. Due to space limitations, faculty and students planning to attend are asked to RSVP to MSU Office of Technology Management Director Jeremy Clay at jeremy.clay@msstate.edu.
"We're bringing this event to MSU so that students, faculty, entrepreneurs, and lawyers can learn more about using intellectual property to help start and grow businesses in Mississippi," Clay said. "Getting these groups together in one room gives them an opportunity to discuss their unique ideas and learn how they can work together to get new technologies off the ground."
As part of the conference, MSU Center for Entrepreneurship and Outreach Director Eric Hill will lead an interactive session with MSU student teams competing in the 2020 MSU Startup Summit where they will discuss ways to navigate potential legal issues with new companies. The MSU Startup Summit will take place from March 23-27 and student teams will make their pitch to be named MSU's top startup and compete for more than $30,000 in cash prizes.
The seminar represents six hours of continuing legal education credit for lawyers. The cost is $150 for members of the Mississippi Bar's Intellectual Property, Entertainment and Sports Law Section, and $175 for non-section members. For more information on the seminar, visit https://www.msbar.org/media/4257/ip-cle-brochure-march-27-2020.pdf.
For more on the 2020 MSU Startup Summit, visit ecenter.msstate.edu/summit. 
MSU is Mississippi's leading university, available online at www.msstate.edu.