Contact: Sarah Nicholas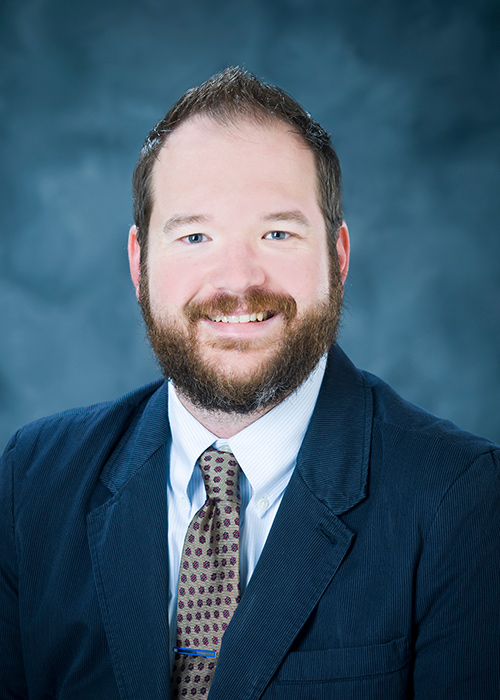 STARKVILLE, Miss.—A Mississippi State faculty member is the new president of the Mississippi Communication Association, an organization with members representing every institution of higher learning in the state.
Philip S. Poe, associate professor and coordinator for print and digital journalism in MSU's Department of Communication, said his role as MCA president includes coordinating communication between the executive board and the membership, serving as a spokesperson and presiding at the organization's 2021 spring convention, currently slated for early next year at Mississippi College in Jackson.
"MCA seeks to bring together communication faculty and students from all of the universities, colleges and community colleges across the state by focusing on scholarship and teaching that applies to us all," Poe said of the organization that was established in 1950. "We are an inclusive community of teachers, scholars and students interested in personal and professional growth while emphasizing the rich history of the communication discipline in Mississippi."
A native of Henderson, Texas, Poe earned his Ph.D. in mass communication from Texas Tech University in 2012, his master's in mass media studies from the University of Houston in 2009, and his bachelor's in communication/journalism from the University of Houston in 2003.  An MSU faculty member since 2011, Poe's research focuses on media antecedents of health behavior as well as disability, culture and media representation.
"Dr. Poe epitomizes the ideals of the MCA including study, research and teaching across communication disciplines," said Terry Likes, MSU professor and head of the communication department. "He is a leader in our program in providing quality educational opportunities by partnering with groups like the Mississippi Association of Broadcasters and the Mississippi Press Association to ensure our students have access to the professional world."
MSU's College of Arts and Sciences includes more than 5,200 students, 325 full-time faculty members, nine doctoral programs, 14 master's programs, and 27 undergraduate academic majors offered in 14 departments. It also is home to the most diverse units for research and scholarly activities, including natural and physical sciences, social and behavioral sciences, and the humanities. For more details about the College of Arts and Sciences visit www.cas.msstate.edu. The communication department is online at www.comm.msstate.edu.
MSU is Mississippi's leading university, available online at www.msstate.edu.