Contact: Taylor Vollin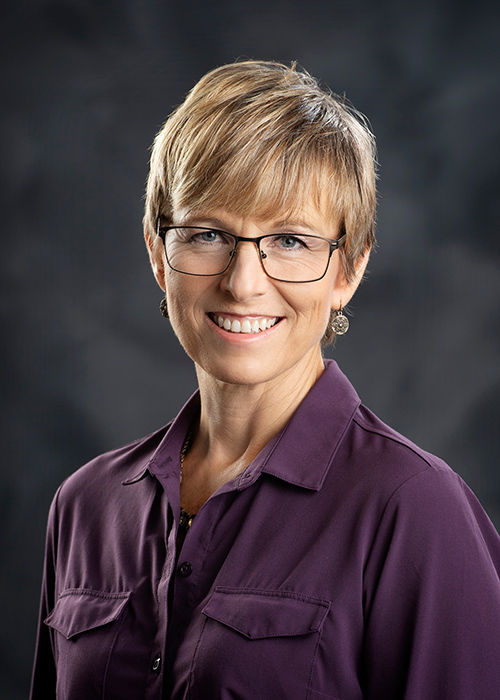 STARKVILLE, Miss.—A Mississippi State College of Forest Resources faculty member is acquiring the prestigious title of fellow from The Wildlife Society.
Leslie Burger, assistant extension professor in the Department of Wildlife, Fisheries and Aquaculture, will be honored at the organization's annual conference to held virtually Sept. 28-Oct. 2. As one of the highest awards bestowed by TWS, the honor recognizes Burger for her remarkable service to the wildlife profession.
Andy Kouba, MSU Department of Wildlife, Fisheries and Aquaculture head and Dale H. Arner Professor of Wildlife Ecology and Management, said Burger is a worthy recipient of the designation.
"Dr. Burger subscribes to the highest standards of integrity and conduct, and actively works to promote understanding of, and appreciation for, values of wildlife and their habitat," Kouba said. "During her tenure at Mississippi State, she has worked tirelessly with both students and landowners to increase knowledge and skills needed to advance the practice of wildlife management.
"These awards are reserved for only the most prestigious wildlife professionals who have exceled in every aspect of their professional careers. Dr. Burger is the perfect example of who these awards are meant to celebrate. We are excited to have her join the ranks of these esteemed wildlife colleagues," Kouba said.
For the past 12 years, Burger has worked to create programs to educate youth and the broader community about natural resource conservation as it relates to wildlife. She also serves as her department's undergraduate coordinator, preparing students for a future in natural resources.
"As a faculty member and undergraduate coordinator, I help students prepare academically and professionally for natural resource careers. This includes teaching classes, advising and mentoring students, guiding undergraduate and graduate students in research and assisting with departmental curriculum and academic matters," Burger said. "As a Mississippi State Extension educator, I provide opportunities for those outside the university setting to learn more about conserving wildlife and the systems that support them."
A native of Jeannette, Pennsylvania, she earned her bachelor's degree in biology at Murray State University in Kentucky, a master's degree from the University of Missouri and doctoral degree from Mississippi State with a focus on wildlife ecology and education.
Prior to moving to Starkville, Burger worked as a research scientist and ecologist for the Missouri Department of Conservation. She spent several years homeschooling her three sons, which led to her taking an active role in 4-H and the local home school community as a volunteer educator, teaching children about wildlife through hands-on materials and experiences. When her youngest son entered high school in 2008, she joined MSU as an Extension associate and began her doctoral degree in 2011.
"I was able to combine my academic training and years as a wildlife professional with my personal training and experience as a volunteer educator to prepare me for a new career as a conservation educator," Burger said. "What seemed like a decision to follow a nontraditional path away from the professional world actually gave me the ability to later re-enter in a new career that used both sets of experiences."
Burger's TWS involvement represents a longstanding commitment to natural resource conservation. Beginning with her undergraduate days and including various state and national leadership roles, she has led the MSU student chapter of TWS and led the effort for special sessions at TWS annual conferences, which include the symposium "Engaging, Educating, and Equipping Future Biologists and Voters" and a panel discussion called "Public Education in Wildlife Conservation: The Next Steps."
"To be chosen for the award is amazing—what an honor and an encouragement," Burger said. "For the profession that I have loved and supported to select me for this recognition is validation that I have been able to contribute, even though my path was different than most."
For more information on MSU's Department of Wildlife, Fisheries and Aquaculture, visit www.cfr.msstate.edu/wildlife.
MSU is Mississippi's leading university, available online at www.msstate.edu.