Mississippi State's Office of Off-Campus Student Services, in collaboration with the Dean of Students' Office, is hosting a virtual housing fair Oct. 14 from noon-2 p.m.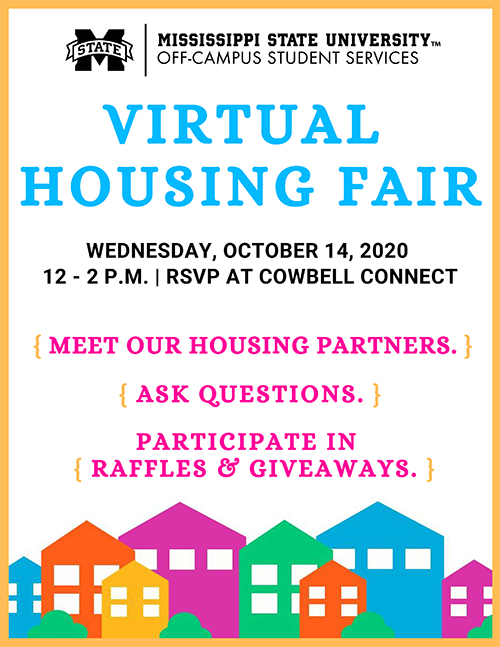 Students interested in learning about on-and off-campus housing opportunities are encouraged to register for free via Cowbell Connect or at https://tinyurl.com/yymec9we.
Representatives from MSU's Department of Housing and Residence Life, along with local properties and apartment communities, will be available via live video chat to discuss pricing, availability, floor plans and virtual tours.
Giveaways will be available, and participants will have the chance to win prizes through raffles.
In addition to students, prospective members of the MSU community are welcome to participate.
For more information, contact Becky Faulk, MSU parent and family services coordinator, at 662-325-0719 or becky.faulk@msstate.edu.