Contact: Sarah Nicholas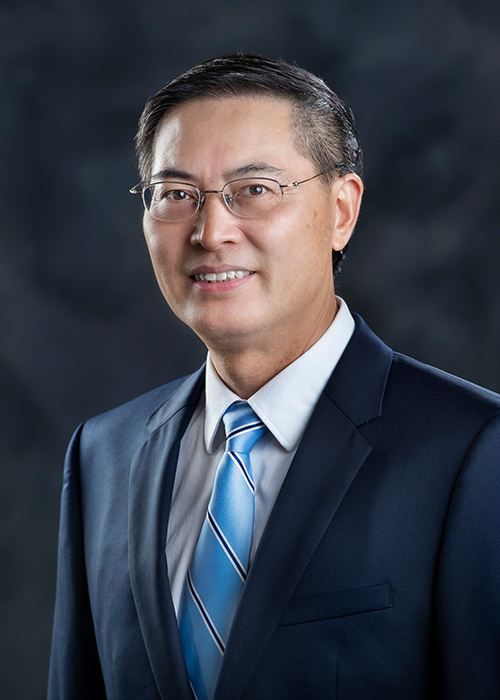 STARKVILLE, Miss.—A Mississippi State professor of physics and astronomy is receiving a grant from the U.S. Department of Energy to study fusion energy science—specifically magnetized dust plasma—widely considered by the scientific community to be one of nature's most complex subjects.
Professor Chuji Wang's proposal, "Optical trapping and manipulation of single particles for MDP," received a 24-month, $214,000 grant, one of four DOE-funded programs currently in progress.
Wang's research is in collaboration with the Magnetized Dust Plasma Experimental (MDPX) facility at Auburn University, in conjunction with Edward Thomas Jr., associate dean for research at Auburn University. The MDPX at Auburn is funded by DOE and the National Science Foundation for user experiments.
"This award is just the beginning," said Giselle Thibaudeau, associate dean for research in MSU's College of Arts and Sciences, noting Wang's research is intended to investigate how experimental techniques can be used to manipulate and study a single dust particle within magnetic plasma. 
"As the case with much good physics research, the implications of advancing knowledge have applications ranging from the practical—such as dust in semiconductor fabrication—to out-of-this-world applications like planetary dust phenomena," Thibaudeau said. "We are proud and awed with our faculty, their collaborative spirit, and the cutting-edge research they accomplish."
As principal investigator, Wang is using optical trapping laser spectroscopy technology to study the magnetized dust plasma, or MDP.
"MDP is related to planetary phenomena, astrophysics, semiconductor fabrications and fusion experiments," Wang said. "Our knowledge of MDP is far from complete and the exploration of magnetization phenomena has just started due to its complicated nature and to our limited accessibility to an MDP source."
Wang said he will use the optical trapping technology to levitate a single particle in the plasma and control the particle's location in plasma to diagnose fundamental MDP properties—a project he calls a "technology demonstration."
Wang's multidisciplinary research career has involved laser-induced fluorescence spectroscopy of free radicals, laser photolysis/laser-induced fluorescence spectroscopy of large alkoxy radicals and the development of plasma-cavity ringdown spectroscopy, all involving physics, chemistry and optical engineering. He focuses on laser spectroscopy and plasma physics and seeks to develop and apply measuring, monitoring and sensing technologies to address problems in energy, the environment and biomedical engineering.
MSU's College of Arts and Sciences includes more than 5,200 students, 325 full-time faculty members, nine doctoral programs, 14 master's programs, and 27 undergraduate academic majors offered in 14 departments. For more details about the College of Arts and Sciences or the Department of Physics and Astronomy visit www.cas.msstate.edu or www.physics.msstate.edu.
MSU is Mississippi's leading university, available online at www.msstate.edu.