Contact: Sarah Nicholas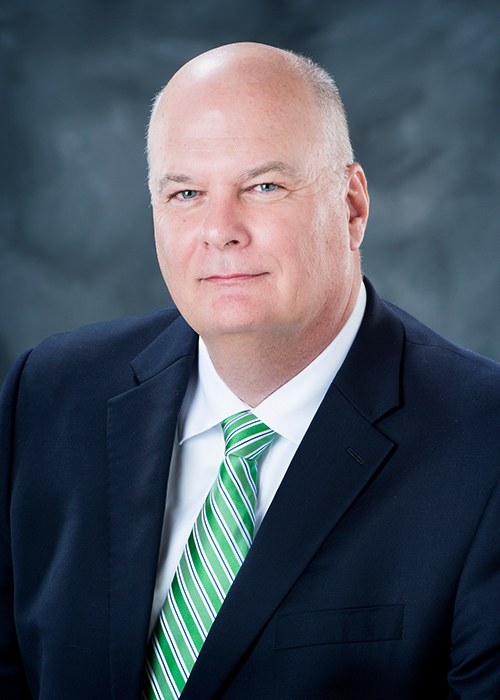 STARKVILLE, MS—P. Edward "Eddie" French, professor and head of Mississippi State's Department of Political Science and Public Administration, is joining a prestigious group of academics and high-ranking government officials as part of the National Academy of Public Administration's 2020 Class of Academy Fellows. French's new distinction places him among only four Mississippians with the title, including former Governor William Winter.
Induction of the 45 new fellows will occur during the organization's annual fall meeting, to be held virtually Nov. 5-10. The National Academy of Public Administration is an independent, non-profit and non-partisan organization established in 1967 to assist government leaders in building more effective, efficient, accountable and transparent organizations. Learn more at www.napawash.org.
"Dr. French was selected both because of a lifetime of service and his scholarly contributions to the study of governance," said Rick Travis, dean of MSU's College of Arts and Sciences. "The fellows include former federal cabinet officers, members of Congress and governors, in addition to leading state and local government officials, and prominent academic scholars," Travis said.
"In the 50 years since its Congressional charter, the academy has been a leader in promoting innovation and integrity in American public life," Travis said. "Its work has helped governments at all levels—local, state and federal—to identify solutions to problems that make governing a challenge."
French said he is honored to be included in this year's class and considers this the highpoint of his career, which includes more than 20 years of public administration service. "Also, as an alumnus of the political science and public administration doctoral program here at MSU, I'm equally excited by the recognition this brings to our department and the university," he said.
French has served as department head since 2016 and has been an MSU faculty member since 2008. His research and teaching specializes in human resource management, city and local government management, and comparative public administration.
Among his honors, French received the 2017 Outstanding Scholarship Award from the American Society for Public Administration in recognition of scholarship in public human resource management throughout his research career. He is a recipient of the Francis Liddell Award for Leadership from the Mississippi ASPA chapter, and has been honored with the MSU Dean's Eminent Scholar Award, MSU President's Faculty Diversity Award, and with the College of Arts and Sciences Researcher of the Year recognition, as well as Researcher of the Month. His students have voted him outstanding graduate professor on four occasions.
French is the current associate editor for Public Administration Review, serves on the editorial boards of Review of Public Personnel Administration, Public Personnel Management, and Journal of Public Management and Social Policy. He is former editor-in-chief of Public Personnel Management and former associate editor for Review of Public Personnel Administration. He is the former director of MSU's Stennis Institute of Government.
French also is the current president for the Southeastern Conference for Public Administration and former president of the Mississippi chapter of ASPA.
"Our distinguished fellows are nationally recognized for their expertise and contributions to the field of public administration, and Dr. French is no exception," said Terry Gerton, president and CEO of the national academy. "During this especially turbulent time for government, we welcome his experience and perspective as we work collaboratively to find solutions to the grand challenges in public administration, advance social equity and build resilient communities."
Selection of the academy's new fellows includes a rigorous review of the individual's contributions to the field of public administration and policy. A nominating committee makes its recommendations to the full fellowship, which then votes on those elected. The current class joins more than 940 academy fellows. To view a full list of this year's inductees, visit https://www.napawash.org/uploads/Press_Release_Pdfs/NAPAFellows2020pr.092420.pdf.
MSU's College of Arts and Sciences includes more than 5,200 students, 325 full-time faculty members, nine doctoral programs, 14 master's programs, and 27 undergraduate academic majors offered in 14 departments. It also is home to the most diverse units for research and scholarly activities, including natural and physical sciences, social and behavioral sciences, and the humanities. For more details about the College of Arts and Sciences or the Department of Political Science and Public Administration visit www.cas.msstate.edu or www.pspa.msstate.edu.
Mississippi's leading university, also available online at www.msstate.edu.