Contact: Sarah Nicholas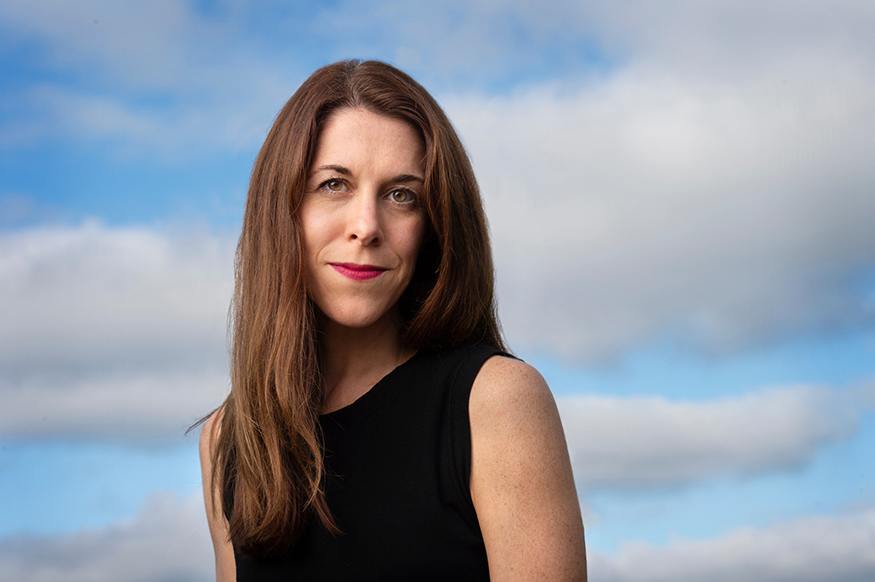 STARKVILLE, Miss.—A Mississippi State professor of English is the recipient of a second Pushcart Prize, a prestigious national literary award, for her poem "Entreaty."
 Catherine Pierce also received a 2018 Pushcart Prize for her poem "I Kept Getting Books about Birds." The Pushcart Prize is open for nominations in short stories, essays, memoirs, stand-alone excerpts from novels, translations, reprints, as well as traditional and experimental writing.
"Entreaty" originally was printed in 32 Poems, a magazine known for publishing work by winners of honors such as the Pulitzer Prize, National Book Award, MacArthur Genius Grant and Poets Laureate.
Endowed and annually produced since 1976 by New York-based nonprofit Pushcart Prize Fellowships Inc., the respected prize series has been hailed by Publishers Weekly as "one of the most important publishing projects in American history."
"Winning a second Pushcart is as much of an honor and thrill as winning the first one," said Pierce, who is co-director of MSU's creative writing program. "I'm grateful to 32 Poems for publishing 'Entreaty' first, and to Gary Fincke and Nausheen Eusuf, Pushcart contributing editors, who nominated my work. I'm honored to have this poem included in such a rich volume of contemporary literature."
Pierce wrote "Entreaty" in March 2019, and said she was thinking about "how delicate spring is when it begins—everything new and fragile—and how that fragility is reflected in so many aspects of our own lives."
"The poem is a plea to the season to become its full, hardy self," she explained.
A native of Delaware, Pierce received a 2019 Creative Writing Fellowship from the National Endowment for the Arts.
Pierce's 2020 Pushcart Prize comes on the heels of the October release of her newest book "Danger Days," a Saturnalia Books publication.
"This accomplishment caps off what has been a great year for Catherine's writing, since her newest book of poems was just published last month. This second Pushcart Prize confirms her stellar reputation in American poetry," said Dan Punday, professor and head of MSU's Department of English.
Last year, Pierce's work "How Becoming a Mother Is Like Space Travel" was published in The Nation magazine, considered the oldest continuously printed weekly magazine in the U.S.
Pierce has authored three additional books of poetry. They include "The Tornado Is the World" (Saturnalia 2016), winner of the 2017 Mississippi Institute of Arts and Letters Poetry Prize and 2015 Sustainable Arts Foundation Award; "The Girls of Peculiar" (Saturnalia 2012), winner of the 2013 Mississippi Institute of Arts and Letters Poetry Prize; and "Famous Last Words" (Saturnalia 2008), winner of the Saturnalia Books Poetry Prize.
Her chapbook "Animals of Habit" was published in 2004 by Kent State University Press. Her poems also have appeared in The Best American Poetry, American Poetry Review, Slate, Boston Review and The Cincinnati Review, among many other publications. For more, visit www.catherinepierce.net.
Pierce earned a Bachelor of Arts from Pennsylvania's Susquehanna University, Master of Fine Arts from Ohio State University, and doctorate from the University of Missouri.
"My advice for folks starting out in the writing world is threefold. First, read, read, read everything—and as much as you can. Two, be brave in both your writing and revising, and three, keep going," Pierce said. 
Learn more about MSU's English department at www.english.msstate.edu and on Facebook and Twitter @MSStateEnglish.
MSU's College of Arts and Sciences includes more than 5,200 students, 323 full-time faculty members, nine doctoral programs, 15 master's programs, and 27 undergraduate academic majors offered in 14 departments. It also is home to the most diverse units for research and scholarly activities, including natural and physical sciences, social and behavioral sciences, and the humanities. For more details about the College of Arts and Sciences, visit www.cas.msstate.edu.
MSU is Mississippi's leading university, available online at www.msstate.edu.