Contact: Allison Matthews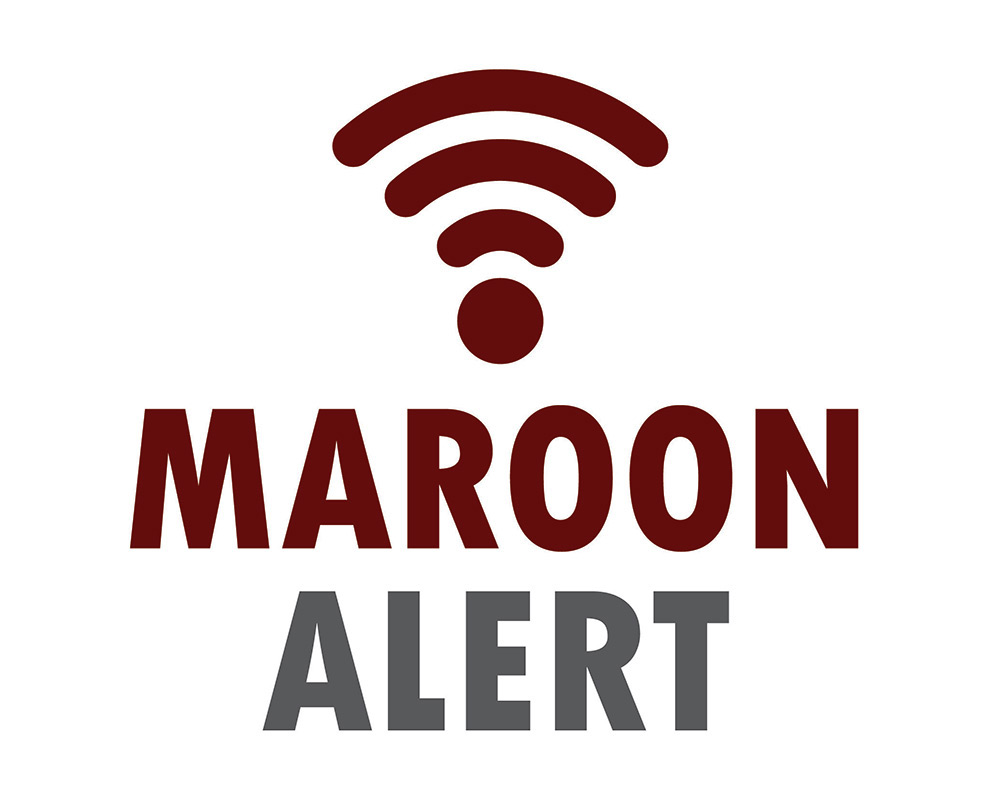 STARKVILLE, Miss.—Mississippi State will conduct a routine test of its Maroon Alert emergency notification system Friday [Jan. 22] at noon.
The testing will encompass notifications via Maroon Alert text messaging to mobile devices, as well as alerts on university desktops, digital signage, social media, university email accounts and MSU's emergency web page.
The Maroon Alert test message will include instructions for acknowledging the message. This will let those administering Maroon Alert know how you received the message and will halt further attempts to reach you.
"The university takes the responsibility of preparedness very seriously," said Regina Hyatt, vice president for student affairs who also serves as the university's emergency operation center director. "Testing our Maroon Alert system helps us to ensure that our emergency messaging tools are working as intended. The test also serves to exercise the professionals who are part of our Crisis Action Team as we discuss emergency procedures."
MSU's Crisis Action Team holds tabletop exercises periodically to drill the emergency response skills of top administrators and key decision makers. The group meets regularly to ensure that members are prepared to respond to a variety of potential threats to the campus community. The most common threats include inclement weather incidents, but the team trains for a wide variety of other potential emergency situations.
"We hope to never have to use these procedures, yet we need to ensure that in times of real crisis they can be deployed effectively," Hyatt said.
For more about Maroon Alert and registration instructions, visit www.emergency.msstate.edu/maroon-alert/.
For instructions to download and install the app, visit https://www.emergency.msstate.edu/app.   
For questions, contact Brent Crocker, MSU emergency manager, at brent.crocker@msstate.edu or 662-325-4521.
MSU is Mississippi's leading university, available online at www.msstate.edu.