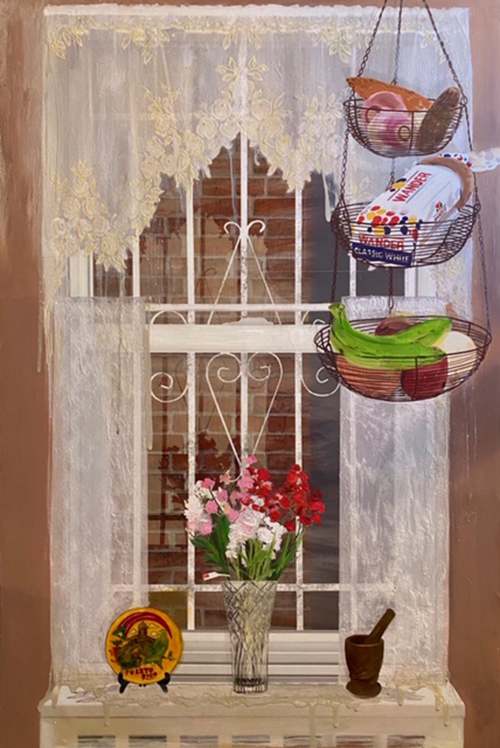 Contact: Christie McNeal
STARKVILLE, Miss.—An exhibition that examines personal identities is on display through Feb. 19 in Mississippi State's Cullis Wade Depot Art Gallery.
Showcasing selected work in a variety of mediums from 12 artists from across the U.S., "Crafted Identities" looks at how an artist's craft informs his or her identity.
"Many people explore their identity through self-expression. Concepts such as race and ethnicity connect to identities that we are given at birth; however, identities related to our opinions and behaviors are often influenced by outside forces," said MSU Department of Art Visiting Assistant Professor Sophie Glenn, who curated the exhibition. "As artists, we not only see this within ourselves, but also within the materials and processes used in our works."
The exhibition, which is also available for viewing online at caad.msstate.edu/exhibitions, was organized by the Department of Art galleries with support from a Starkville Area Arts Council community grant.
The art gallery is located on the second floor of the Cullis Wade Depot. Viewing hours are Monday through Friday, 9 a.m. to 5 p.m.
Home to the Magnolia State's largest undergraduate studio art program, the Department of Art prepares students for advanced study and careers as professional artists by providing opportunities to exhibit their work in an active art gallery that serves the university, local community and region. Learn more about the College of Architecture, Art and Design and its Department of Art at www.caad.msstate.edu, as well as Facebook, Twitter and Instagram @CAADatMSU.
For more information on this exhibition, contact the Department of Art gallery at 662-325-2970 or msuartgalleries@msstate.edu.
MSU is Mississippi's leading university, available online at www.msstate.edu.