Contact: Landon Gibson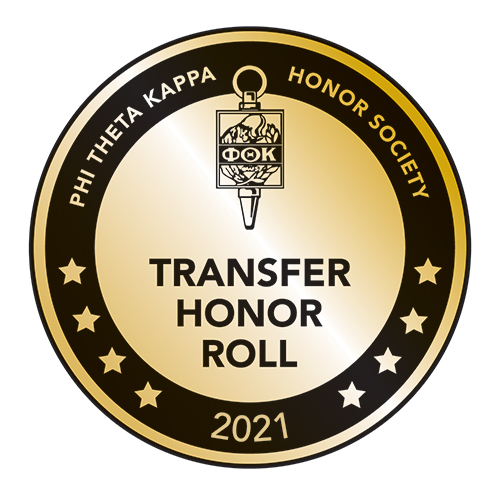 STARKVILLE, Miss.—Mississippi State again is included in Phi Theta Kappa Honor Society's Transfer Honor Roll for its friendliness and support of community college transfer students.
MSU is one of only 150 colleges and universities across the U.S. cited in the 2021 honor roll for developing "transfer pathways that lead to excellence and success among community college transfer students."
PTK is the premier honor society recognizing the academic achievement of students at associate degree-granting colleges and helping them grow as scholars and leaders. PTK includes more than 3.5 million members and nearly 1,300 chapters in 11 nations.
John Dickerson, Mississippi State's assistant vice president for enrollment, said transfers make up more than a third of the university's enrollment, and over 2,000 transfer students enrolled at MSU this past fall. The university set transfer enrollment records the last three out of six years, he added.
Dickerson said he and other MSU administrators work regularly with the honor society's staff members, who he said are "great partners in helping us ensure that we provide Phi Theta Kappa students, and all transfer students, a successful transition."
Hannah Pierce, assistant director of transfer recruitment in MSU's Office of Admissions and Scholarships, said the university's recognition from PTK "demonstrates Mississippi State's commitment to providing an environment for outstanding community college transfers to enroll and be successful."
More information for transfer students is available at www.admissions.msstate.edu/prospective-students.
Colleges were selected based on a "Transfer Friendliness Rating," assigned by PTK and based on the transfer profile the institutions complete in PTK Connect, an online tool the honor society offers to help students find their best-fit colleges, career pathways and more. The transfer profile includes information about admissions practices, cost of attendance, campus life, recruitment practices and peer reviews. The profile gives colleges an immediate rating they can use to gauge their admissions and recruitment strategies, and the top 25 percent highest-rated colleges were named to the Transfer Honor Roll.
"PTK Connect and our Transfer Profile are one of a kind—no other resource specifically focuses on supporting transfer students and sharing data relevant exclusively to this population of students," said PTK's Vice President of Scholarship and Membership Christin Grissom.
Belhaven University, Blue Mountain College and the universities of Mississippi and Southern Mississippi are other Magnolia State institutions on the 2021 list.
For more about Phi Theta Kappa, visit www.ptk.org.
MSU is Mississippi's leading university, available online at www.msstate.edu.