Contact: John Burrow
STARKVILLE, Miss.—Mississippi State is offering a workshop for secondary teachers interested in earning 0.6 continuing education units while learning about the effects of protests throughout history.
Organized by the College of Arts and Sciences' Institute for the Humanities, the March 6 virtual event will be held from 9 a.m.-3 p.m. and feature faculty presenters Stephanie Freeman and Joey Thompson, both MSU assistant professors of history.
While the workshop is free, teachers are responsible for paying a $25 fee to claim CEU credits. To register, visit https://bit.ly/3o0RijU.
This year's theme "Protest in History" highlights the transformative role protests have had on the shaping of history—particularly U.S. history during the Vietnam era.
Julia Osman, director of the Institute for the Humanities and an MSU associate professor of history, said this year's theme is timely because "we live in an age of increased civic engagement and in a time of protest and dissent."
"Our presenters can talk about how this fits into the longer history of America and the wider world," Osman said.
Freeman's research delves into "activism during the Cold War and the extent to which activists did or did not influence actual policy," Osman said.
Freeman's presentation will focus on grassroots anti-nuclear activism in the U.S. during the early 1980s.
"During this period, American activists were able to form large and broad-based anti-nuclear movements, and protest against nuclear weapons reached unprecedented levels," Freeman explained. "I hope workshop participants develop an appreciation of the influence that grassroots activists had on U.S. policymaking during the Cold War's last decade."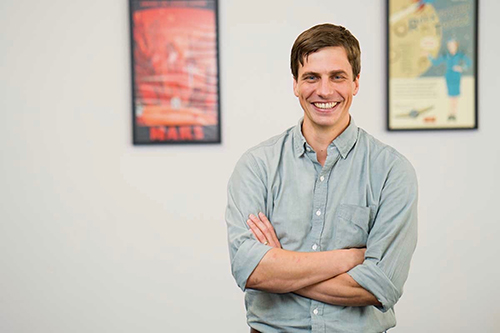 Thompson, who focuses on the role of political ties and messages of country music in the U.S., will provide insight on how music—specifically country music—supported and protested American initiatives such as the Vietnam War.
"My presentation will focus on the genres of country, soul and rock to examine how different Americans conceived of the idea of patriotism during that contentious era and the ways that some of those differences still resonate in our current day," Thompson explained. "I believe the teachers will gain an understanding of the current conversations happening among music historians, as well as a generative way to talk about protests and patriotism with their students."
For more information or questions, contact Osman at humanities@msstate.edu.
The Institute for the Humanities promotes research, scholarship and creative performances in the humanistic disciplines and raises their visibility, both within Mississippi State University and the wider community. The institute's activities include bringing prominent individuals in the humanities to the university campus; supporting faculty research initiatives; and providing public outreach through scholarship and innovative teaching. 
MSU's College of Arts and Sciences includes more than 5,000 students, 325 full-time faculty members, nine doctoral programs, 14 master's programs and 27 undergraduate academic majors offered in 14 departments.  For more details about the College of Arts and Sciences or the Institute for the Humanities, visit www.cas.msstate.edu or www.ih.msstate.edu.
MSU is Mississippi's leading university, available online at www.msstate.edu.