Contact: James Carskadon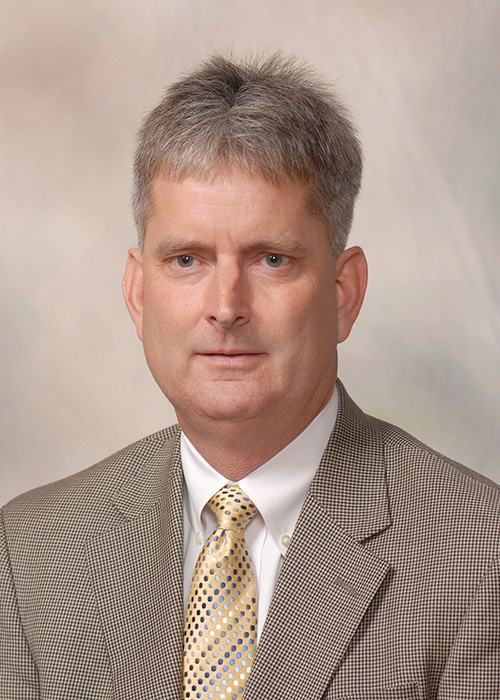 STARKVILLE, Miss.—Daniel B. Reynolds, an accomplished Mississippi State weed science professor, has been named associate vice president for international programs and executive director of the university's International Institute.
The longtime MSU faculty member has led MSU's international initiatives on an interim basis since last April. Reynolds previously has held the Edgar E. and Winifred B. Hartwig Endowed Chair in Soybean Agronomy in MSU's Department of Plant and Soil Sciences.
Reynolds now leads International Institute units that include the English Language Institute, International Services, and the Study Abroad and International Student Exchange programs, as well as promoting international collaborations in research and outreach. The International Institute reports to MSU's provost and executive vice president, vice president for research and economic development, and vice president for the Division of Agriculture, Forestry and Veterinary Medicine.
"Dr. Reynolds brings a wealth of experience to this role," said MSU Provost and Executive Vice President David Shaw. "He has been an integral part of major international research projects, worked to facilitate study abroad opportunities for our students, and helped our international community navigate the many challenges presented by COVID-19. Dan is a great fit for this position as we continue to grow MSU's global presence."
Since 2015, Reynolds has played a key role in the U.S. Agency for International Development's Feed the Future Innovation Lab for Soybean Value Chain Research. He led demonstration farms in Africa to share proper agronomic practices, a concept similar to extension stations in Mississippi and across the U.S.
"As an internationally engaged university, MSU has impactful research and development partnerships across the globe," said MSU Vice President for Research and Economic Development Julie Jordan. "The International Institute plays a vital role in making these partnerships happen, and I am excited to have Dr. Reynolds in this position as we continue to build international relationships that will benefit both MSU and the state of Mississippi."
In addition to his departmental roles, Reynolds has served as a cropping systems researcher with the Mississippi Agricultural and Forestry Experiment Station and an agronomy specialist for the MSU Extension Service.
Among Reynolds' many professional accolades, he was named scientist of the year by the Southern Weed Science Society of America in 2012 and received the organization's distinguished service award in 2014. Before being appointed to the Hartwig Chair, he was the Dr. Glover B. Triplett Endowed Chair in Agronomy. He is a doctoral graduate in crop science from Oklahoma State University, with bachelor's and master's degrees completed at the University of Arkansas.
"Dan is well known in our division as a sound scientist and an internationally known expert in his field," said Keith Coble, vice president for the Division of Agriculture, Forestry and Veterinary Medicine. "We appreciate the knowledge and experience he brings to the position."
As a National Science Foundation Top 100 and Carnegie Foundation R1 "Very High Research Activity" university, MSU leads impactful global research efforts reaching all seven continents. The university's prominent research activities enable fruitful international partnerships that bring people together from around the world to develop solutions to universal problems. For more on MSU's global initiatives, visit www.international.msstate.edu.
MSU is Mississippi's leading university, available online at www.msstate.edu.