Contact: Ava Richardson
STARKVILLE, Miss.—A Mississippi State University associate professor of religion and senior philosophy major with a religion concentration are representing the university as 2021 William Winter Scholars.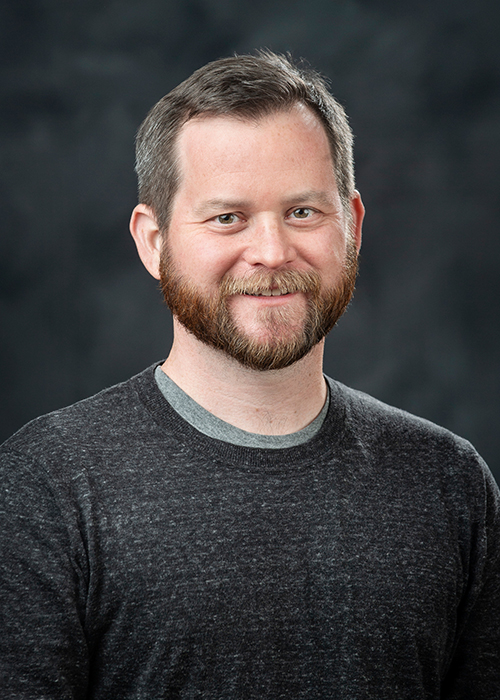 Selected by the College of Arts and Sciences for his research on environmental justice, Joseph D. Witt was MSU's faculty scholar at the recent 32nd Annual Natchez Literary and Cinema Celebration. This year's virtual event titled "Southern Environments" aimed to share "the richness of scholarship in the humanities" while attracting nationally known scholars to Mississippi.
Witt chose Collierville, Tennessee, native Hallie E. Green as the student scholar representative.
Students and faculty from schools across the state are recognized annually as William Winter Scholars, in honor of the late Mississippi governor known for his passion, promotion and advocacy of education. Winter was the longtime director of proceedings for the NLCC.
The Natchez Literary and Cinema Celebration has been called Mississippi's "most significant annual conference devoted to literature, history, film and culture."
Kathy Sherman-Morris, a professor in the Department of Geosciences and a College of Arts and Sciences dean's administrative faculty fellow, said Witt was selected as a scholar because his teaching and research embody this year's conference theme of the conference, exploring the influence environments have on people through a humanities perspective.
"This is evidenced by his thoughtful teaching efforts to introduce students to environmental justice and his acclaimed book that focuses on the role of religious values and resistance against mountaintop removal coal mining. Dr. Witt's book is part of his larger research focus on environmental justice and environmental education in the South. Social justice and education were so important to William Winter, so we felt Dr. Witt would be a perfect scholar to honor in this way."
"I am very honored at being recognized as MSU's 2021 William Winter Scholar, especially since this year's conference is focused on the environmental humanities," Witt said. "There are several other faculty at MSU whose work intersects with environmental humanities, and I know that there are students who are interested in this area too, so I hope that this theme reflects a growing interest in environmental humanities in the state."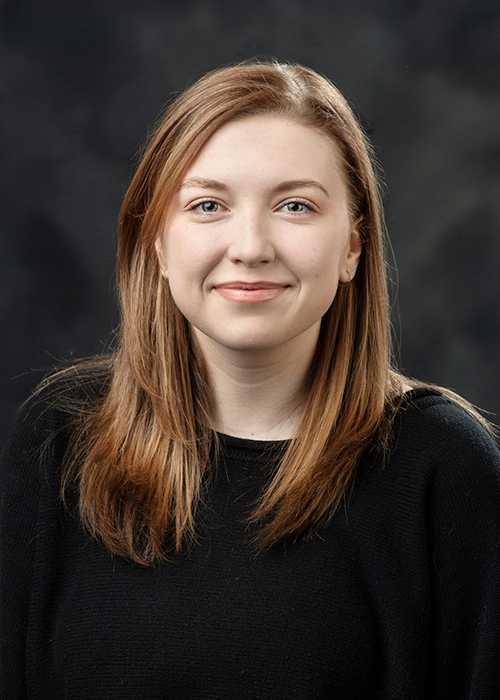 Witt said that Green's academic career at MSU "demonstrates the interdisciplinary humanities engagement that the William Winter award celebrates."
"Hallie's work in my classes has specifically engaged with environmental issues, such as one project that looked at how experiences in sacred places shape religious identities. She has also been deeply engaged in environmental issues on campus, so I think Hallie is the perfect recipient of this student award," he added.
Green described Witt as "one of my favorite professors."
"Through his classes, Dr. Witt has broadened my perspective and given me the tools to have conversations about environmental issues as all-encompassing issues. It means a lot that he nominated me. I really look up to him and being recognized for my work by him is very encouraging."
Green is president of the Philosophy Department Ambassadors and a member of the Climate Reality Project. She also serves as social media manager for the Energy Club and is involved with the MSU Community Garden.
Witt received his Ph.D. from the University of Florida in 2011. He is the author of "Religion and Resistance in Appalachia: Faith and the Fight against Mountaintop Removal Coal Mining" (University of Kentucky Press, 2016). Witt is the former co-editor of the Journal for the Study of Religion, Nature and Culture. He has worked as an instructor of environmental humanities at the Middlebury School of the Environment for both the Middlebury, Vermont, and Kunming, China programs.
MSU's College of Arts and Sciences includes more than 5,000 students, 323 full-time faculty members, nine doctoral programs, 14 master's programs, and 27 undergraduate academic majors offered in 14 departments. It also is home to the most diverse units for research and scholarly activities, including natural and physical sciences, social and behavioral sciences, and the humanities. For more details about the College of Arts and Sciences, visit www.cas.msstate.edu.
MSU is Mississippi's leading university, available online at www.msstate.edu.