Contact: Claire Wilson
STARKVILLE, Miss.—Buddy, the Tate County dog who was burned in an alleged act of torture, arrived at the Mississippi State University College of Veterinary Medicine on Monday, April 26.
The Labrador retriever mix had been receiving treatment at clinics in the Southaven area, but ultimately the Tunica Humane Society and their attending veterinarian made the decision to transfer him to the MSU CVM for advanced, round-the-clock care.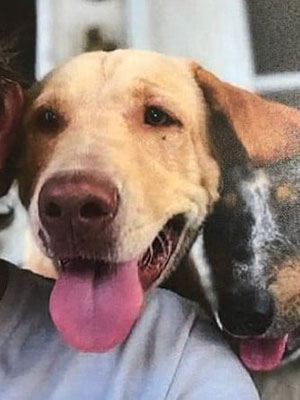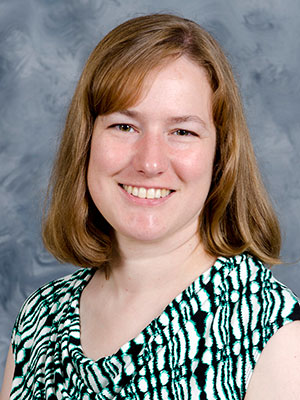 "Buddy's vital signs are good but, as with any burn patient, this is very much the bottom of a tall mountain to be climbed," said MSU CVM Associate Professor and Veterinary Surgeon Dr. Elizabeth Swanson. "We are keeping him comfortable, changing his bandages, and managing any problems as they arise. Burns can take several days to fully manifest, so we are still assessing the full extent of damage."
According to Buddy's care team, he is in good spirits—eating, wagging his tail and giving kisses to anyone he can. Buddy is being medicated to control pain, and he has 24-hour care in the intensive care unit. As with many burn patients, infection control is of the utmost importance, and MSU CVM faculty, staff and students are taking every measure possible to ensure that he remains infection-free and continues to improve.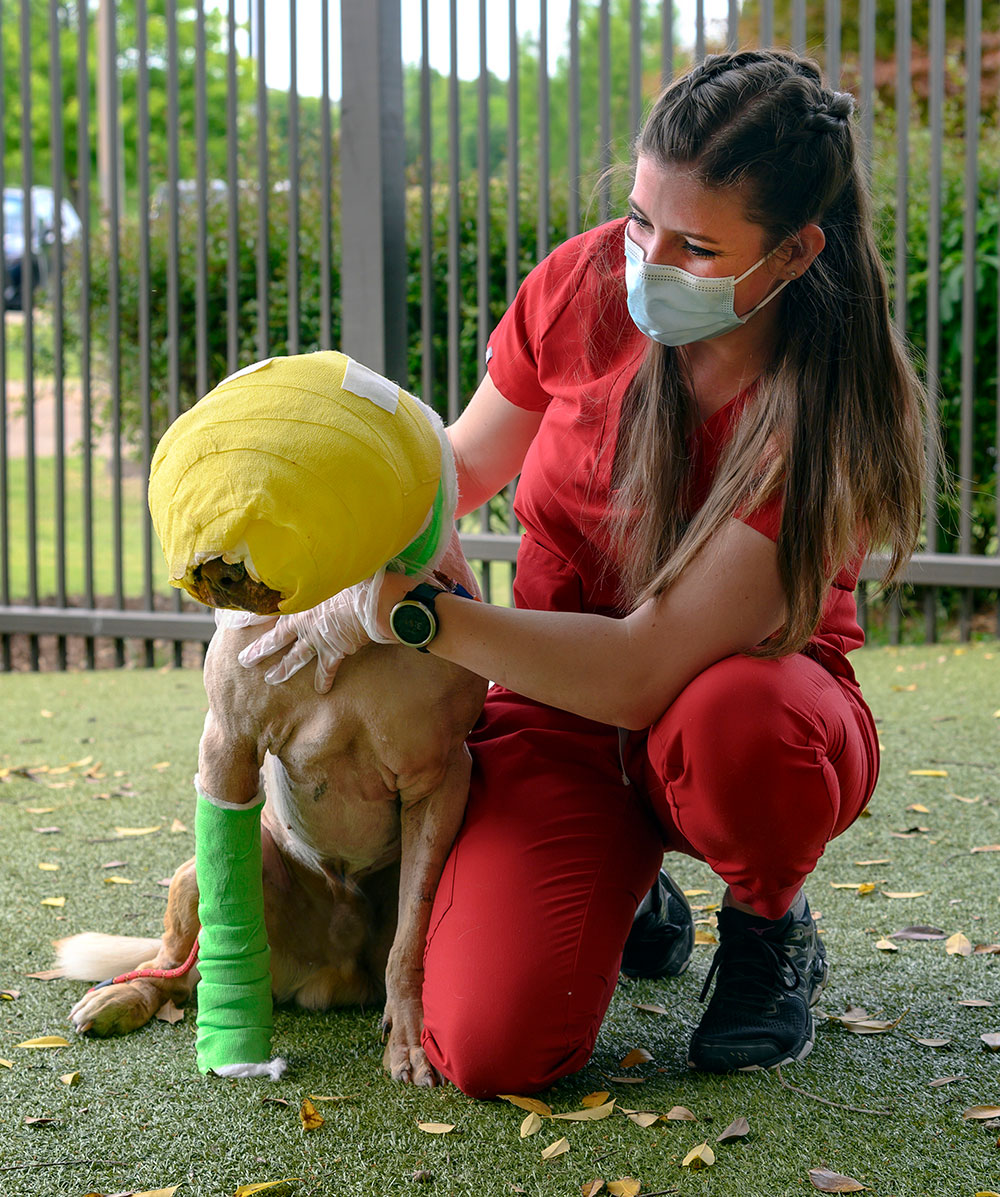 "We've been in the OR twice with him for wound debridement, and we plan to do his first skin graft using North Atlantic Cod fish skin from Iceland, courtesy of KerecisVet®, on Friday with subsequent procedures to follow," Swanson said. "The main concern will be ensuring that he does not develop infection. Things can change rapidly in this situation, and we are doing everything we can to stay on top of any problems that may arise and to provide him with the very best care."
Updates on Buddy's story and condition are being provided via the Tunica Humane Society Facebook page.
MSU is Mississippi's leading university, available online at www.msstate.edu.