Contact: Allison Matthews
STARKVILLE, Miss.—Mississippi State is recognizing five distinguished faculty members with the university's most prestigious teaching awards.
During a Tuesday [April 27] campus program, Richard Harkess, Lyndsey Miller and Lesley Strawderman were honored as John Grisham Master Teacher Award recipients for 2021, and Mark Lawrence and Raja Reddy were named MSU's newest William L. Giles Distinguished Professors.
"This is one of the most exciting times of the year, when we can reflect on so many accomplishments and recognize an exceptional group of faculty members who have dedicated themselves to the highest levels of teaching, research and service," said MSU Provost and Executive Vice President David Shaw. "We want to congratulate each of them, as well as thank all our faculty and staff across campus for the outstanding work they have done during the academic year."
First presented in 1993, the Grisham Master Teacher honor is a tribute to classroom and instruction excellence and is named for the MSU accounting alumnus and internationally recognized best-selling author who provided funds to endow the award.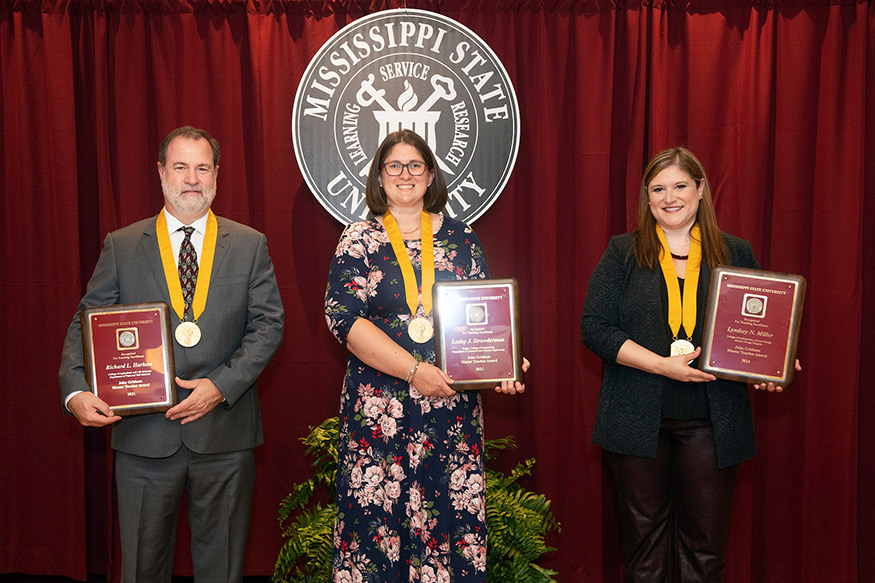 Harkess is a College of Agriculture and Life Sciences professor in the Department of Plant and Soil Sciences.
Strawderman is a Bagley College of Engineering professor and International Paper Chair in the Department of Industrial and Systems Engineering.
Miller is an associate professor within the College of Architecture, Art and Design's Interior Design Program.
Based on distinguished scholarship demonstrated by a record of outstanding performance in research, teaching and service, the Giles honor is conferred on faculty members who have attained national or international status as verified by external reviewers in the candidates' specific fields.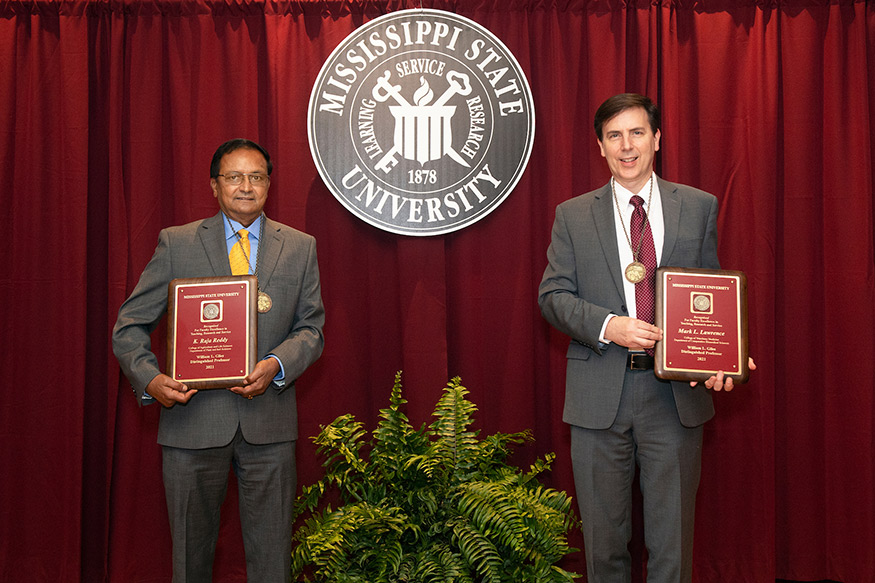 Lawrence is a College of Veterinary Medicine professor in the Department of Comparative Biomedical Sciences. He is director of the Global Center for Aquatic Food Security and the Feed the Future Innovation Lab for Fish.
Reddy is a College of Agriculture and Life Sciences professor in the Department of Plant and Soil Sciences, as well as a researcher in the Mississippi Agricultural and Forestry Experiment Station. He also oversees MSU's Soil-Plant-Atmosphere Research Facility.
MSU is Mississippi's leading university, available online at www.msstate.edu.