Contact: Allison Matthews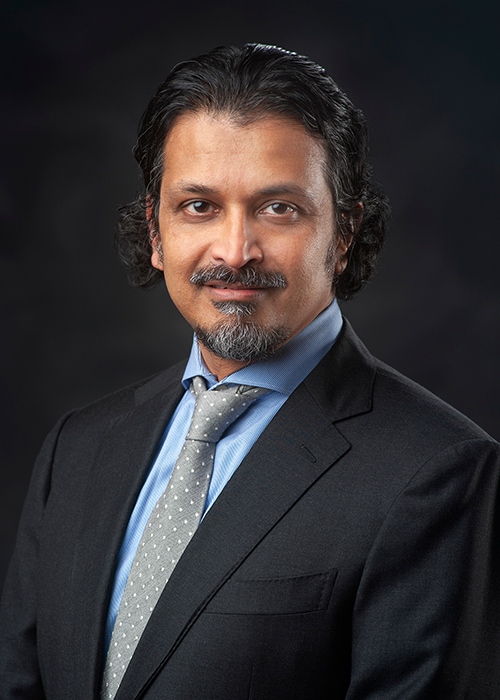 STARKVILLE, Miss.—Dipangkar Dutta is Mississippi State University's winner of the 2021 Southeastern Conference Faculty Achievement Award, which annually honors distinguished faculty from across the SEC for their teaching accomplishments, scholarly contributions and discoveries.
The conference announced today [April 1] that Dutta, a professor in MSU's Department of Physics and Astronomy, is among 14 faculty members from SEC universities to receive the prestigious award this year. Each award candidate must have amassed records of extraordinary teaching and nationally or internationally recognized scholarship.
In addition to receiving a $5,000 honorarium, Dutta and other winners become nominees for the top SEC Professor of the Year Award. When announced later this month, that faculty member will receive an additional $15,000.
"Dr. Dutta is a dedicated teacher and mentor, a gifted researcher and an outstanding colleague, and I applaud the tremendous contributions he has made in his field," said MSU President Mark E. Keenum. "Dr. Dutta embodies the attributes of a professor worthy of this most prestigious award."
At MSU, Dutta leads the Medium Energy Nuclear Physics group and conducts research in experimental nuclear and particle physics, with a focus on precision measurement of fundamental properties of nucleons. Most of these experiments utilize the world's most intense electron beam at the Jefferson Lab in Newport News, Virginia.
Dutta has co-authored nearly 120 articles in peer reviewed journals, including Physical Review Letters, Nature and Science. His work has been cited over 9,000 times with several articles classified as "very well known" publications.
Since arriving at MSU in 2006, Dutta has taught a wide variety of courses, from introductory physics to graduate-level nuclear physics. He has embraced many research-based pedagogical strategies to promote active engagement and improve student learning. Dutta routinely mentors undergraduate students in his lab, and these students have won numerous research awards and accolades, including the Goldwater Scholarship and the Fulbright Fellowship.
In addition to his exemplary work with undergraduate students and introductory curricula, Dutta is known for significant contributions to improve student learning in upper-level courses which cover topics like quantum mechanics and nuclear and particle physics.
"Dr. Dutta is an exemplary member of the physics faculty, and through his teaching and mentorship, particularly of undergraduate students, he continually demonstrates an unmatched commitment to the university and his discipline," said MSU Provost and Executive Vice President David Shaw. "He teaches introductory and advanced courses, and his scholarship is acclaimed both nationally and internationally."
Dutta received a Bachelor of Technology degree in engineering physics from the Indian Institute of Technology, Bombay in 1992 and a Ph.D. in experimental nuclear physics from Northwestern University in 1999. He was a postdoctoral associate at the Massachusetts Institute of Technology from 1999-2002 and a research faculty member at Duke University from 2003-2006.
The SEC Faculty Achievement and SEC Professor of the Year awards are administered by SECU, the academic initiative of the SEC. For more information, visit www.TheSECU.com.
For more on MSU's College of Arts and Sciences and Department of Physics and Astronomy, visit www.cas.msstate.edu and www.physics.msstate.edu.
MSU is Mississippi's leading university, available online at www.msstate.edu.