Contact: Sam Kealhofer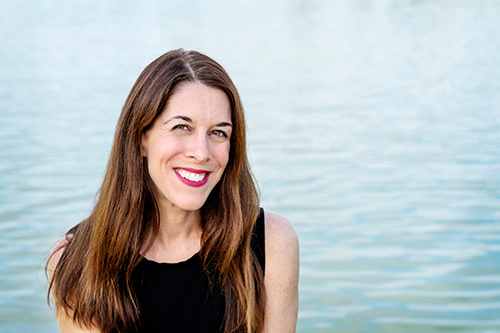 STARKVILLE—Mississippi's Poet Laureate Catherine Pierce is adding another accolade to her distinguished list of honors.
The Mississippi State professor of English is the winner of the 2021 Mississippi Institute of Arts and Letters Poetry Award for her book "Danger Days," a collection of poems addressing the beauty of the world, as well as destruction created by climate change.
A co-director of the university's creative writing program, Pierce said it is "an honor" to have her book recognized by MIAL.
The organization gives annual awards to creative individuals contributing to the fields of art, music and literature, and will hold a joint celebration of 2020 and 2021 award winners June 12 in Pass Christian. For more, visit https://www.ms-arts-letters.org/winners.html.
"I'm thrilled and grateful. It's especially heartening to know that these poems, written in the quiet of my office or late at night when my family was asleep, can resonate for and connect with readers," Pierce said.
Published late last year by Saturnalia Books, Pierce's "Danger Days" calls on readers to "see the world as it is in the 21st century," Pierce said. While writing the book, she said she contemplated her role as both a mother and writer, melting glaciers around the world, and the rise of gun violence in America.
Pierce also has received a 2020 Mississippi Arts Commission Literary Artist Fellowship for her poetry, a 2020 Pushcart Prize for her poem "Entreaty," and a 2018 Pushcart Prize for her poem "I Kept Getting Books about Birds."
A native of Delaware, Pierce received a 2019 Creative Writing Fellowship from the National Endowment for the Arts.
Pierce's 2019 poem "How Becoming a Mother Is Like Space Travel" was published in The Nation magazine, considered the oldest continuously printed weekly magazine in the U.S.
Pierce has authored three additional books of poetry. They include "The Tornado Is the World" (Saturnalia 2016), winner of the 2017 Mississippi Institute of Arts and Letters Poetry Award and a 2015 national Sustainable Arts Foundation Award; "The Girls of Peculiar" (Saturnalia 2012), winner of the 2013 Mississippi Institute of Arts and Letters Poetry Award; and "Famous Last Words" (Saturnalia 2008), winner of the Saturnalia Books Poetry Prize.
Her chapbook "Animals of Habit" was published in 2004 by Kent State University Press. Her poems also have appeared in The Best American Poetry, American Poetry Review, Slate, Boston Review and The Cincinnati Review, among many other publications.
Pierce earned a Bachelor of Arts from Pennsylvania's Susquehanna University, Master of Fine Arts from Ohio State University, and doctorate from the University of Missouri.
For more about her work, visit www.catherinepierce.net.
Part of the College of Arts and Sciences, learn more about MSU's English department at www.english.msstate.edu and on Facebook and Twitter @MSStateEnglish.
MSU is Mississippi's leading university, available online at www.msstate.edu.