Contact: Sarah Nicholas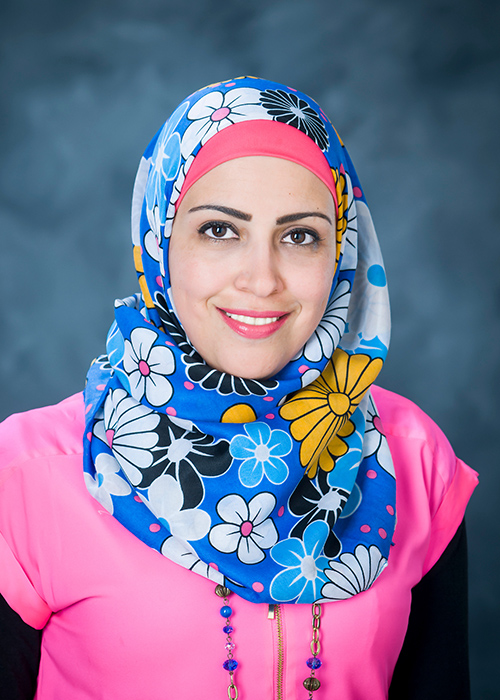 STARKVILLE, Miss.— Research on public procurement in the wake of COVID-19 is the focus of a Mississippi State University faculty member's paper now featured in a recent edition of the Journal of Emergency Management.
Sawsan Abutabenjeh, an associate professor in the Department of Political Science and Public Administration, co-authored the article as part of a multi-university collaboration investigating how the government's pandemic response to assembling and allocating resources was impacted by emergency conditions, existing systemic problems and value conflicts.
Research for the joint paper was gleaned from the U.S.'s COVID-19 response compared against information collected from government-coordinated responses following the 9/11 attacks in 2001, Hurricane Katrina in 2005 and the H1N1 swine flu in 2009.
"Supplying the pandemic response: the importance of public procurement," published in April, was co-authored by MSU's Abutabenjeh, Ben Brunjes, University of Washington, Lachezar Anguelov, The Evergreen State College, Ana-Maria Dimand, Boise State University, and Evelyn Rodriguez-Plesa, a city employee for Sunny Isles Beach, Florida, who at the time was a doctoral student at Florida International University.
"It is always a challenge to respond to natural disasters and emergencies, and from the COVID-19 pandemic we expect to learn lessons related to a more centralized procurement model, the utilization of strategic sourcing, the need for more accountable and equitable emergency procurement, and a push toward e-procurement to increase efficiency, reduce costs and speed up the purchase of critical emergency commodities," Abutabenjeh said.
The researchers suggest the rapid global transmission of COVID-19 demonstrated "weaknesses in government procurement of essential supplies, included a frustrated coordinate response and fragmentation between local, state and federal efforts."
"The paper highlights that after 9/11, the government improved radio systems to enhance communication among government agencies, and after Hurricane Katrina the federal government passed new policies to ensure emergency procurement processes were more accountable—after unnecessarily buying temporary beds, trailers and portable school buildings," Abutabenjeh said. "And, during the H1N1 swine flu in 2009-2010, the federal government set up platforms to include information about critical supplies to speed up the distribution of vaccines.
"As we learned from the case studies, years after the actual emergencies, new management policies and innovative technologies popped up to help avoid repeating similar problems in subsequent disasters."
An MSU faculty member since 2016, Abutabenjeh's research has appeared in several journals including Public Works Management and Policy, Journal of Public Procurement, International Journal of Public Administration, and Journal of Public Budgeting, Accounting and Financial Management.
She received her Ph.D. from Old Dominion University in Norfolk, Virginia in 2014. From Hashemite University in Zarqa, Jordan, Abutabenjeh earned her MBA in 2006 and her bachelor's degree in 2004.
Part of the College of Arts and Sciences, the Department of Political Science and Public Administration is online at www.pspa.msstate.edu.
MSU is Mississippi's leading university, also available online at www.msstate.edu.