Contact: Allison Matthews
STARKVILLE, Miss.—The Gamma of Mississippi chapter of The Phi Beta Kappa Society at Mississippi State University is announcing the induction of more than 100 students in 2020 and 2021.
Selected for their extraordinary academic achievement in the arts and sciences, Phi Beta Kappa inductees are among the top 10 percent of their graduating class who have completed a broad range of liberal arts and sciences coursework, including foreign language study and mathematics.
The Phi Beta Kappa Society, founded on Dec. 5, 1776, is the nation's most prestigious academic honor society. It has chapters at 290 colleges and universities in the United States, 50 alumni associations, and more than half a million members worldwide. Noteworthy members include 17 U.S. presidents, 41 U.S. Supreme Court justices and more than 140 Nobel laureates.
2020 Phi Beta Kappa, Gamma of Mississippi Chapter student inductees (by hometown):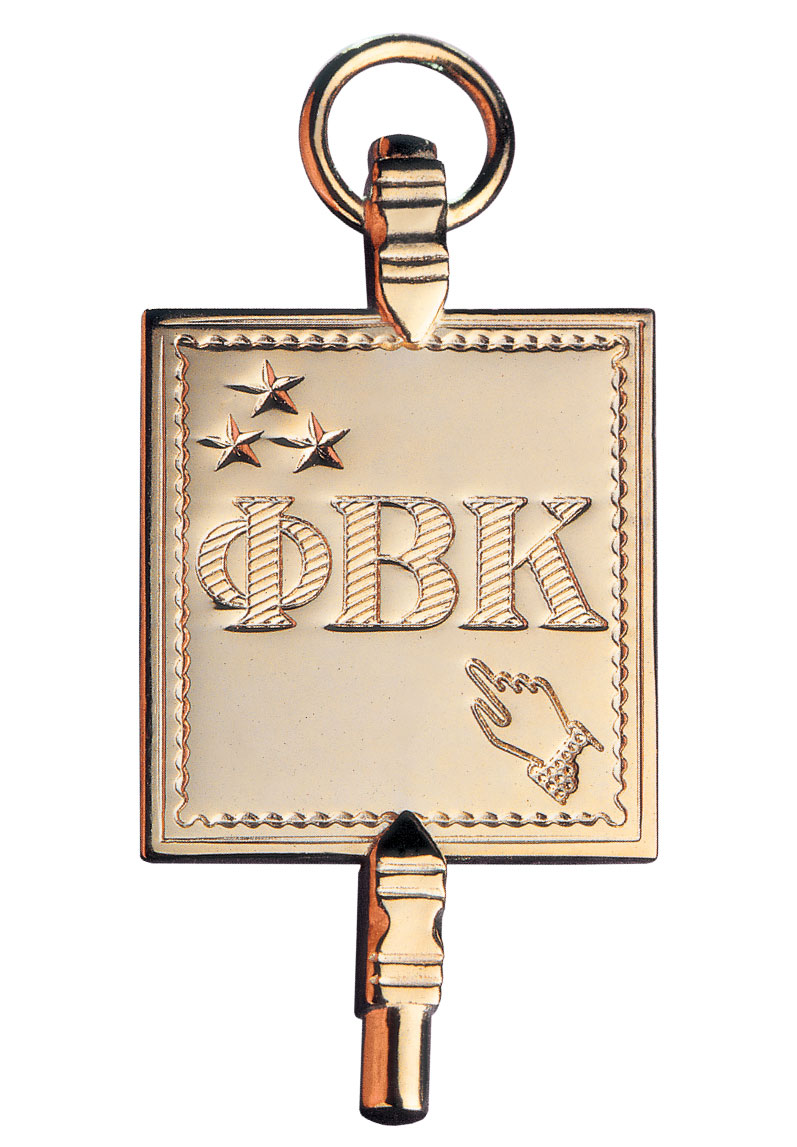 Allison Park, Pennsylvania—Julia Concolino, French/Marketing
Athens, Alabama—Rebecca Van Pamel, English
Baldwyn—Dawn Jackson, Spanish/Business Economics
Bartlett, Tennessee—Julia Canfield-Phillips, Spanish/Marketing
Belmont—Hannah Dunlap, Psychology
Blue Mountain—Taylor Ward, Mathematics
Brandon—Semaj Martin-Redd, Political Science; and Megan Walker, Chemistry/History
Brookhaven—Mackenzie Jackson, English; and Cameron Temple, English
Chelsea, Alabama—Morgan Gay, Communication
Clinton—Kayla Sartin, Anthropology and Classics
Columbus—Randa Byars, Communication
Cordova, Tennessee—Sara Pritchard, Communication
Corona, California—Sara Lizariturry Setien, Psychology
Crawford—Lacee Johnson, Asian Studies
Dubberly, Louisiana—Anna Tucker, English/Philosophy
Franklin, Tennessee—Charlotte Corr, Communication
Gulfport—Tarah Burrows, English; and Desiree Goodfellow, Anthropology
Hattiesburg—Elizabeth Lucas, Biological Sciences
Hernando—Cassidy Doss, Biological Sciences
Hoover, Alabama—Emily Couch, Mathematics
Horn Lake—Stephanie Nigrinis, French/Marketing
Jackson—Emily Box, Communication; and Jessica Davis, Mathematics
Johns Creek, Georgia—Leigh Taylor, French
Lake Cormorant—Rebekah Grisham, English
Lynn Haven, Florida—Melissa Cole, Spanish/Marketing
Madison, Alabama—James Moore, Spanish/Finance
Madison—Cameron Peets, Biological Sciences; and Laura Turner, Spanish/Management
Mandeville, Louisiana—Jennifer Casey, Spanish/Economics
Marion, Arkansas—Andrea Beyer, Chemical Engineering
Martin, Tennessee—William Dickens, Spanish/Finance
McGehee, Arkansas—Abby Miles, Biological Sciences
Memphis, Tennessee—Samuel Nieman, Biological Sciences
Mount Juliet, Tennessee—Dylan Bufkin, English
Muscle Shoals, Alabama—Joshua Aldridge, Biological Sciences
Nashville, Tennessee—Mary Boring, Spanish/Finance
Nesbit—Hannah Phillips, English
Starkville—Eun Bea Kim, Psychology; Martial Aime Kemdje Noumbi, Spanish/Marketing; and Jihyun Shin, Sociology
Sumrall—Emily Jeanmard, Political Science
Taylorsville—Kimberlyn Ivy, English
Tupelo—Vesil Dao, Psychology
Webb, Alabama—Colby Collins, Mathematics/Finance
2021 Phi Beta Kappa, Gamma of Mississippi Chapter student inductees (by hometown):
Acworth, Georgia—Tara Hambrick, Chemistry/Psychology
Alabaster, Alabama—Lindsey Downs, English
Bay Saint Louis—Dimetri Lyons, Communicaiton
Birmingham, Alabama—Reagan Clark, Political Science/Foreign Language
Blue Springs—Audra Myers, Communication
Bogue Chitto—Julianna Mills, Chemistry
Brandon—Estefania Armendariz, Chemistry; Jonathan Bailey, Political Science/Communication; Madison Land, Biological Sciences; and Roselynn Nelson, Mathematics/Electrical Engineering
Caruthersville, Missouri—Ellen Currie, Communication
Coldwater—Ryan Ware, Spanish/Finance
Collierville, Tennessee—David Rook, Anthropology; and Elizabeth Zabielski, Biological Sciences
Corinth—Benjamin Spencer, Mathematics
Diamondhead—Abby Guy, Political Science/Spanish
Falkville, Alabama—Emma Anders, English
Gulfport—Flora Dedeaux, Communication
Hernando—Melissa Wages, Political Science
Huntsville, Alabama—Hanna Blankenship, Spanish/Communication
Jackson—Camille Grady, Spanish
Jackson, Missouri—Allyson Jansen, Spanish/Finance
Jasper, Alabama—Dorothy Higgs, English
Joint Base Elmendorf-Richardson, Alaska—Majesty Henry, Communication
Lithia Springs, Georgia—Matthew Cline, Political Science
Long Beach—Katherine Rorabaugh, Mathematics
Lucedale—Reagan Sumrall, English
Madison—Christopher Friedrich, Spanish/Finance;Caitlyn Klauser, Spanish/Finance; Maeve Rigney, English/Political Science; and Rachel Russell, Spanish/Marketing
Mantee—Reagan Poston, English
Marietta, Georgia—Brianna Laverty, French/Marketing
Marion, Arkansas—Norman Hunter, Anthropology/Biological Sciences
Memphis, Tennessee—Madison Erwin, Criminology
Meridian—Sophia Calderon, Communication
Mooreville—Hunter Roberts, Spanish/Finance
Nashville, Tennessee—Gernie Batey, Biological Sciences
Ocean Springs—Dylan Mayne, Political Science/Spanish
Olive Branch—Lauren Adams, English
Ontario, Canada—Ashton Porter, French/Political Science
Petal—Mallory Nicholson, German/Business Administration
Picayune—Taylor Ladner, Microbiology/Biochemistry
Slidell, Louisiana—Emily Bouchereau, Spanish/Marketing
Starkville—John Dickerson, Spanish/Business Economics; Hannah Richardson, English; and Cheyenne Tucker, German/Business Administration
Summit—Laura Olive, Chemistry
Tupelo—Katlyn Grimes, Mathematics/Physics; Emberly Jackson, Biological Sciences; and Ross Weeden, Spanish/Finance
Tylertown—Py'Necious Cowart, Communication
Vienna, Virginia—Emily Tucker, Microbiology/Biochemistry
Washington, New Jersey—Justin Vence, Criminology
Windermere, Florida—Sinclair Keyes, French/Business Administration
MSU's PBK chapter was installed in 2019, an occasion MSU President Mark E. Keenum called "the culmination of years of dedicated work on the part of so many scholars on this campus, past and present." Among criteria are the university's educational rigor in the arts and sciences, governance structure, faculty excellence, demonstrated commitment to academic freedom, and institutional dedication to liberal arts education.
The mission of The Phi Beta Kappa Society is to champion education in the liberal arts and sciences, foster freedom of thought, and recognize academic excellence. For more information, visit www.pbk.org.
MSU is Mississippi's leading university, available online at www.msstate.edu.