Contact: Sarah Nicholas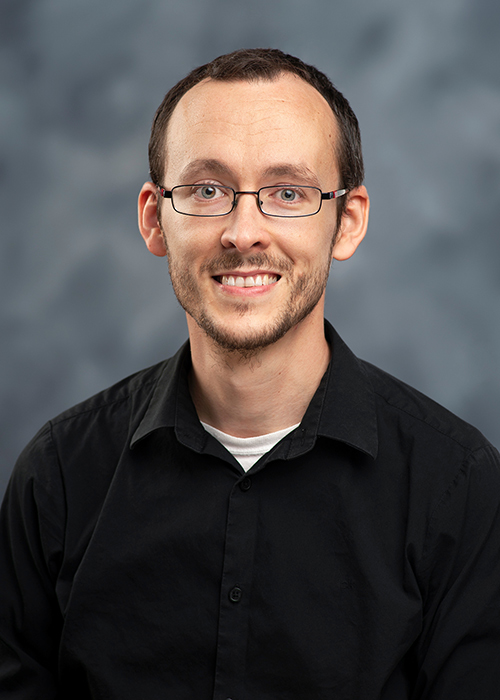 STARKVILLE, Miss.—A first-of-its-kind approach to unlocking biological collections for large-scale research that will complement museum efforts around the world to digitize collections is being developed by a Mississippi State faculty member.
Ryan A. Folk, an assistant professor of biological sciences and herbarium curator at MSU, is using a $432,781 three-year National Science Foundation grant to automate the data collection process by using a combination of unique object identifiers, QR codes and citizen scientists, or non-biologists recruited to help with data acquisition.
"Our goal is to create a resource for the scientific community," said Folk, who is collaborating with researchers from the University of Florida, University of Wisconsin-Madison and Iowa State University. MSU Department of Biological Sciences Postdoctoral Fellow Carolina Siniscalchi also is involved in the project.
The new method uses a unique object identifier—hidden in a QR code—which is assigned and physically attached to each herbarium voucher, and the specimen is photographed with the identifier clearly visible. With more than 250,000 species in the plant kingdom alone, Folk said the acquisition and documentation of specimen material is "time-consuming and error-prone."
Folk served as lead author on a paper about the process featured in a spring edition of Applications in Plant Sciences, a flagship publication in phylogenetics, the study of evolutionary relationships among biological entities. APPS is a monthly, peer-reviewed, open-access journal focusing on new tools, technologies and protocols in all plant science areas and is available as part of the Wiley Online Library. The article is online at https://doi.org/10.1002/aps3.11410.
"Using a system of QR codes, we published a system managing thousands of samples from herbarium to sequencing and data analysis. As the paper documents, we covered 15,000 species with genomic data in roughly two years," Folk said. "In the future, we hope that all such collection information will be available online, where it's easy to find and the work won't need to be repeated."
"Our workflow is made up of essentially several strategies that takes you straight from walking into a museum all the way through data analysis and publication," said Folk. "My hope is that our efforts will jump-start major projects focused on other organisms, as well as establish a new baseline for biodiversity in the nitrogen-fixing clade of seed plants."
A native of Akron, Ohio, Folk's lab at MSU uses genomic and bioinformatic techniques to document the origins of plant diversity from evolutionary and ecological perspectives using a variety of plant groups and habitats. His work is based in MSU's herbarium, housing approximately 35,000 vascular plant specimens from around the world with an emphasis on the Southeastern U.S.
Part of MSU's College of Arts and Sciences, information about the Department of Biological Sciences is available at www.biology.msstate.edu.
MSU is Mississippi's leading university, also available online at www.msstate.edu.