Contact: Sarah Nicholas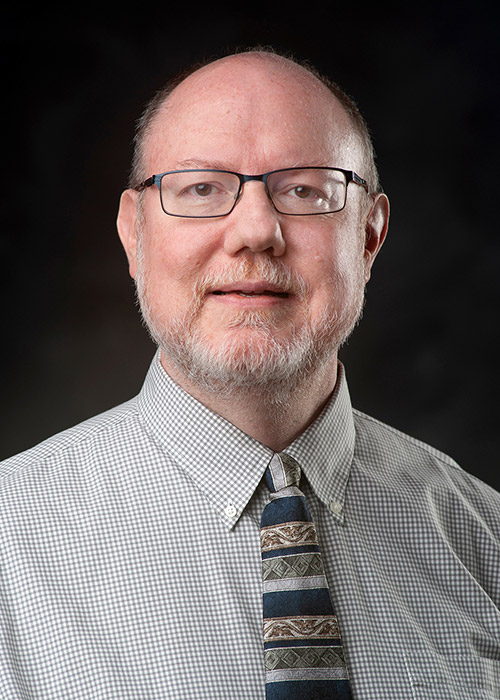 STARKVILLE, Miss.—Mississippi State Professor Robert M. West adds interim department head for the Department of Classical and Modern Languages and Literatures to his leadership positions on campus.
A faculty member in the English department since 2002, West was instrumental in MSU's 2019 installation of a chapter of Phi Beta Kappa, the oldest academic honors organization in the United States. He is currently the president of MSU's PBK chapter, and also chairs the membership committee that selects students for induction.
"Dr. West is a long-time member of the faculty in the English department and as such he has shared background regarding the teaching and research challenges in the humanities," said Dean of the College of Arts and Sciences Rick Travis. "Add on his experience as the associate editor of Mississippi Quarterly, which is housed in our college, and he has seen many aspects of administration. He will be a wise decision maker and effective advocate for the department."
A native of North Carolina, West is editor of "The Complete Poems of A. R. Ammons," a 2017 W.W. Norton & Co. publication. He served as interim director of the Judy and Bobby Shackouls Honors College for the 2010-2011 academic year.
Travis said West's leadership efforts to bring PBK to MSU helped West become "acquainted with the great breadth of our college" and "very well-versed" in the administrative structure of the university.
"I've admired this department for over 20 years, and I feel honored to have the opportunity to serve its faculty and students in this way. The study of languages and literatures from around the globe has long been central to the work of a world-class university, and I'll be a vigorous advocate for it during my time as interim department head," West said.
West's essays, book reviews and poems have appeared in publications including Alabama Literary Review, American Life in Poetry, Appalachian Journal, The Best Nonrequired Reading, Christian Science Monitor, Poetry, South Atlantic Review, Southern Poetry Review and Southern Quarterly. 
His other publications include the poetry chapbook "Convalescent" (2011) and an anthology he co-edited with poet Jonathan Greene, "Succinct: The Broadstone Anthology of Short Poems" (2013). 
West's forthcoming book "Robert Morgan: Essays on the Life and Work" is due out this year from McFarland. West co-edited the collection of essays on the poet and novelist with Jesse Graves, an East Tennessee State University professor of English.
West earned his Ph.D. and master's degrees, both in English, from the University of North Carolina at Chapel Hill.  He has a bachelor's degree in English from Wake Forest University. 
MSU is Mississippi's leading university, available online at www.msstate.edu.