Contact: Sarah Nicholas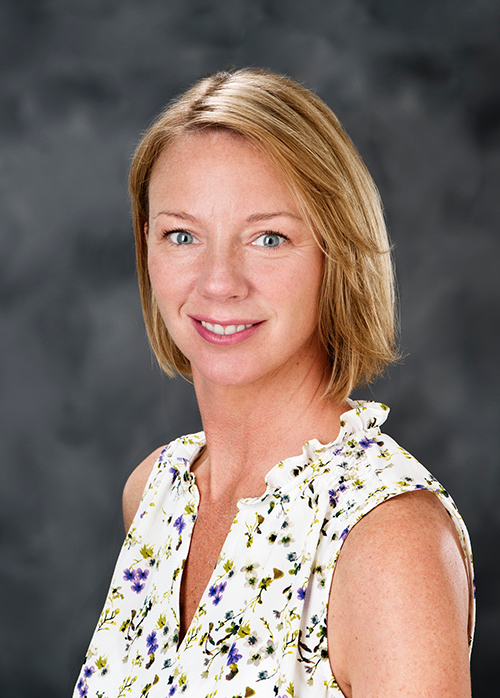 STARKVILLE, Miss.—Mississippi State University—in collaboration with two other U.S. universities and more than 30 industrial partners—is leading a $2.2 million National Science Foundation-funded initiative to explore the use of insects as food and feed in agriculture as a response to overpopulation, climate change and a shrinking food supply.
The Center for Environmental Sustainability through Insect Farming—led at MSU by Heather R. Jordan, an associate professor in the Department of Biological Sciences—is funded by the NSF Industry-University Cooperative Research Center (IUCRC) to partner with business to advance the use of insects as a food source for animals and people.
Jordan serves as the MSU site director, assisted by Jonas King, co-PI for the site and an assistant professor in the Department of Biochemistry, Molecular Biology, Entomology and Plant Pathology.
 "Our goal with the Center is to partner academia with entrepreneurs to achieve global solutions for our growing population, while preserving natural resources," Jordan said. "The Center will serve as a platform for multidisciplinary discovery and translational research associated with insect farming. Through these partnerships, new knowledge and technologies will fill critical scientific and industrial gaps that will drive innovation in this rapidly growing agriculture sector."
According to the Food and Agriculture Organization of the United Nations, traditional agriculture is projected to fall about 40 percent short of the world's needed food supply by 2050.
Jordan and her cohorts believe the use of insects in farming has the potential to reduce or eliminate organic waste because of the insect's ability to convert agricultural byproducts into valuable protein, indicating a practical, economical and sustainable path for the production of high-value protein. The insect's potential to eliminate agricultural waste also addresses issues related to climate change, environmental sustainability, socio-economic development and agriculture.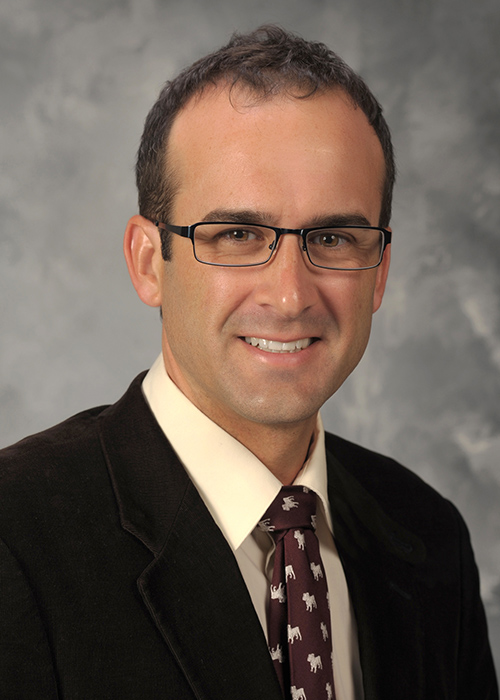 "Insects are one of nature's recyclers," Jordan said. "We can harness this power in insects, together with friendly microbes, to turn food waste and other types of organic waste into an economic opportunity. This will not only provide a sustainable solution for food security and waste management but will also stimulate bioeconomy and aid in rural economic development."
In the U.S., European Union and other countries, approval has been issued for the use of certain insect proteins in food, such as the black soldier fly for animals, and crickets and mealworms for people.
Jordan said the MSU site will investigate insect microbiomes to optimize and evaluate their nutritional utility and waste conversion by conducting experiments on probiotic supplementation.
"MSU will also work with the other sites to integrate research focusing on genetics, insect biology and engineering and feed trials," Jordan said.
MSU is collaborating with researchers at Indiana University–Purdue University Indianapolis, or IUPUI, and Texas A&M University, and partnering with 34 companies in the U.S. and abroad, including major suppliers such as Mars, Inc. and Tyson Foods, Inc., as well as insect farming pioneers Aspire Food Group, Protix, and Beta Hatch Inc.
Lead researchers at IUPUI are Christine Picard and Yunlong Liu. Additional partners are Jeffery Tomberlin and Del Gatlin of Texas A&M.
An NSF top 100 research university for nearly two decades, MSU has reported an increase in research and development expenditures for six consecutive years. MSU also holds the "Very High Research Activity" designation from the Carnegie Foundation, as well as the "Innovation and Economic Prosperity University" designation from the Association of Public and Land-grant Universities, recognizing MSU's work to advance engagement and economic well-being. MSU ranks in the top 15 nationally in both agricultural sciences and social sciences.
Part of MSU's College of Arts and Sciences, more information about the Department of Biological Sciences is available at www.biology.msstate.edu.
MSU is Mississippi's leading university, available online at www.msstate.edu.