Contact: Sarah Nicholas
STARKVILLE, Miss.—The Mississippi Association of Broadcasters is recognizing staff and students in Mississippi State's Department of Communication, University Television Center and WMSV 91.1 FM campus radio station for excellence in broadcasting.
Terry Likes, professor and head of MSU's Department of Communication, received highest honors for his broadcasting skills. He won first place in the use of sound category, as well as second place in the documentary or series of stories category, for his report—"The President and the Media: From Fireside Chats to Twitter, the Love-Hate Relationship Between the Media and the Commander-in-Chief"—a half-hour program that originally aired in Fall 2020 on WMSV 91.1 FM.
Likes said he believes it is important to stay current and bring best practices to the classroom, and he enjoys displaying and sharing research or creative activity with students.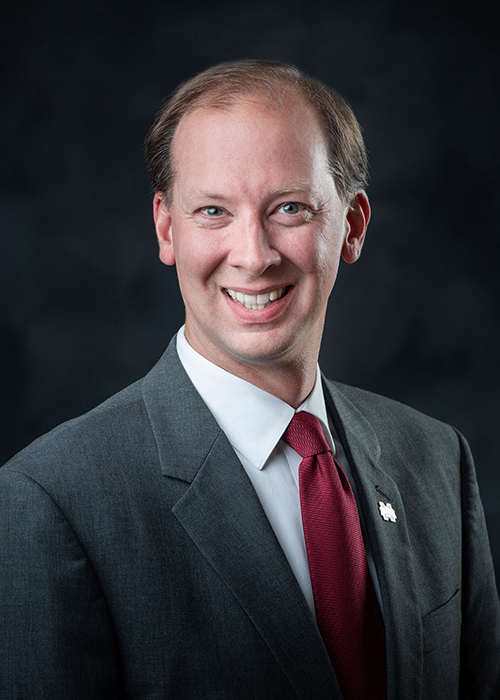 "I have always enjoyed history, especially media history, and this documentary allowed me to delve into a timely topic just before the 2020 election. I am honored to be recognized by the MAB," he added.
MSU's University Television Center, established in 1988, received first place awards in the achievement, feature story and news videographer categories; second place, public affairs program; second and third place, public service announcement; and third place, special report.
"The Mississippi Association of Broadcasters is the state's premier organization dedicated to recognizing the highest standards of broadcast television production, and we are honored to receive these awards for the center's efforts to educate and entertain Mississippians," said UTC Director David Garraway.
At the same event, two MSU communication graduates won top awards in the television category for stories airing on "Take 30"—a student-run television program that is part of the broadcast emphasis capstone course simulating a day in the life of a TV newsroom. "Take 30" airs each Friday during fall and spring semesters.
The program won first place for a 2020 newscast and second place for a separate newscast from the same time frame.
Maben native and 2021 graduate Hannah Vanderberg won second place for an individual news feature in television. Corinth native and 2020 graduate Bronson Woodruff won first place for radio in general excellence and first place newscast. He also won second place for the feature story category.
"To say that I am proud of the students is putting it lightly," said Chris Misun, an instructor for "Take 30." "The unique opportunity to be recognized by professionals for their achievements is a feather in their cap and sets an example for the students who will come behind them. Their success at MAB is setting a standard that we will continue to promote in the classroom."
In the radio category, WMSV 91.1 FM accepted numerous awards for student newscasts, produced as part of the communication course Radio News Reporting and Podcasting.
Vanderberg earned first place in the radio categories of documentary, feature story, radio reporter, radio student broadcaster and general news story.
"The output for radio is an initiative started last year to increase news and award-winning student portfolio content as part of a collaboration with WMSV," Likes said. "The goal is to offer students a wider array of opportunities for real-life media experience. We appreciate Director Anthony Craven and the WMSV staff for their support."
Part of MSU's College of Arts and Sciences, the Department of Communication is online at www.comm.msstate.edu.
Learn more about MSU's University Television Center at www.utc.msstate.edu; WMSV 91.1 FM campus radio station at www.wmsv.msstate.edu.
MSU is Mississippi's leading university, available online at www.msstate.edu.