Contact: Sarah Nicholas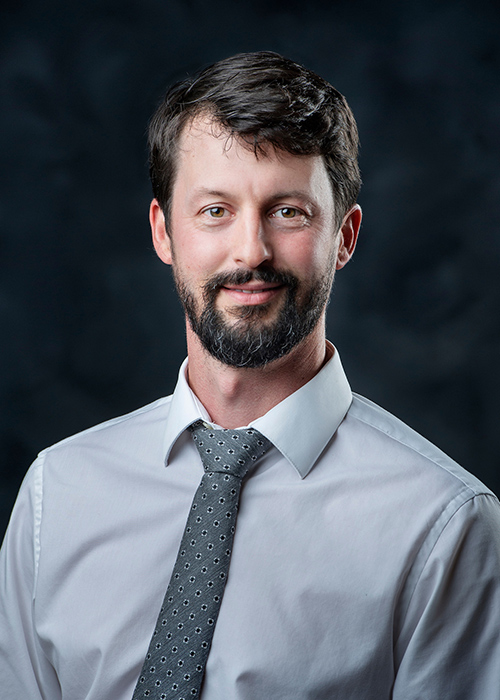 STARKVILLE, Miss.—A chemistry faculty member at Mississippi State University is receiving more than $2 million in funding from the American Heart Association and the National Institutes of Health for his research focused on ion channels—proteins the body uses for signaling a heartbeat, among other functions.  
Christopher N. Johnson, a structural biologist and assistant professor in the Department of Chemistry, is gaining a new five-year $1,818,750 grant from the National Institute of Health, General Medical Sciences Division, though a Maximizing Investigators' Research Award, which is based on past performance and research indicators. This follows a three-year $231,000 American Heart Association Career Development Award he received last year as part of the organization's mission to support academic research related to the heart and heart disease.
"I am thrilled to receive this award. It's very exciting to think about the great things we can accomplish with MSU students to pioneer the enhanced understanding of heart function and mechanisms that contribute to, and/or drive heart disease," Johnson said.
"This type of grant is a tremendous blessing for me and my laboratory as it streamlines the funding process and frees up time for science," he said, adding that his AHA career award was a catalyst for generating preliminary data that aided his recent NIH funding.
Dennis W. Smith Jr., professor and head of MSU's Department of Chemistry, said, "This extremely high level of recognition is clear evidence that Dr. Johnson's laboratory (Johnson Lab) has landed among those to watch. Most importantly, this success joins a growing list of game-changing achievements by our faculty—proof that the influential people and groups we want looking at our department and the university are not only doing so, but willing to make major investments in us."
Prior to his work at MSU, which he joined in 2020, Johnson was a research scientist with the Dorothy M. Davis Heart and Lung Research Institute at the Wexner Medical Center—part of Ohio State University—as well as a research fellow at Vanderbilt University Medical Center and Vanderbilt University. He also holds an adjunct faculty appointment at the Vanderbilt Center for Arrhythmia Research and Therapeutics in Nashville, Tennessee.
During his post-doctoral research career, Johnson has been the recipient of an NIH Training Award, and AHA and NIH fellowships. He has authored more than 20 publications in peer-reviewed journals and has presented his research worldwide in such countries as Argentina, France, Germany, Italy, the Netherlands and Switzerland.
Part of MSU's College of Arts and Sciences, complete details about the Department of Chemistry are available at www.chemistry.msstate.edu.
MSU is Mississippi's leading university, available online at www.msstate.edu.