Contact: Harriet Laird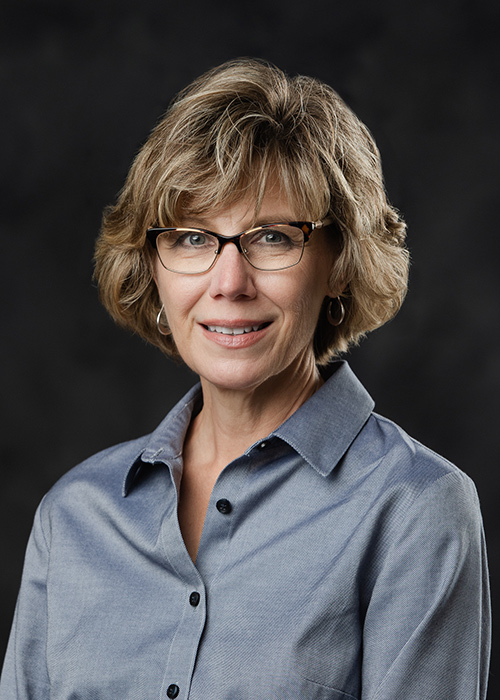 STARKVILLE, Miss.—A Mississippi State professor serving the university for almost 20 years in teacher education is a new administrator in the Office of Institutional Research and Effectiveness.
Dana Franz, a Department of Curriculum, Instruction and Special Education faculty member in the College of Education, has been appointed OIRE director of academic quality.
Most recently serving as an associate vice president intern in the Office of the Provost and Executive Vice President, Franz will work in the new OIRE position to lead academic programs' continuous improvement cycle, the general education review for the university, as well as other curricular improvement projects and activities.
"Dana's experience as a faculty member—and as former chair of the University Committee on Courses and Curricula—make her an ideal inaugural academic quality director. She wants to transform the institutional effectiveness process into one that emphasizes educational quality through continuous improvement," Tracey Baham, assistant vice president of institutional strategy and effectiveness, said.
During her appointment in the provost's office, Franz was instrumental in forming subgroups of general education faculty to develop rubrics based on broad general education topics. This work will carry over into her OIRE position with more subgroups being established to implement signature assignments that can improve the assessment process.
"I look forward to partnering with faculty across the university to make our assessment and improvement processes relevant, leading to changes that enhance the learning environment at Mississippi State. My experience as a faculty member in the Department of Curriculum, Instruction and Special Education positions me to understand the important role of faculty in improving academic quality," Franz said.
Franz has been a principal and co-principal investigator on several National Science Foundation grants, helping secure almost $2,662,000 in funding in support of MSU's Robert Noyce Teacher Scholarship Program which encourages talented science, technology, engineering and mathematics, or STEM, majors and professionals to become K-12 teachers.
Along with her university service as UCCC chair, she also holds membership on the Graduate Council, Mathematics Accommodation Committee and Course Fee Review Committee. She is a proposal reviewer for the national Association of Mathematics Teacher Educators conference and has served as chair, reviewer and member of the National Institutes of Health Study Section and Special Emphasis Panel.
Formerly an editor and co-editor of the national research journal The Rural Educator, she has published numerous scholarly articles and book chapters, while also presenting at conferences and serving on many Ph.D. and education specialist degree committees.
Franz is the 2012 recipient of the College of Education's Clyde Muse Service Award for outstanding contributions to the College of Education and the community, is a graduate of the university's 2012-13 Faculty Leadership Program, and is a 2019-20 SEC Academic Leadership Development Program Fellow.
Joining MSU in 2002, Franz previously was employed by the University of Texas at San Antonio and in the public school system there. She holds a Ph.D. in educational psychology from Texas A&M University and bachelor's and master's degrees in mathematics education/special education and school administration, respectively, from Trinity University in San Antonio.
MSU is Mississippi's leading university, available online at www.msstate.edu.