Beginning Monday [Oct. 25], important repairs will be made to the roof of Mitchell Memorial Library.
For safety reasons, portions of sidewalks between the library and Hand Lab, as well as between Hand Lab and the Swalm Chemical Engineering Building, will be closed.  Please see accompanying map for details.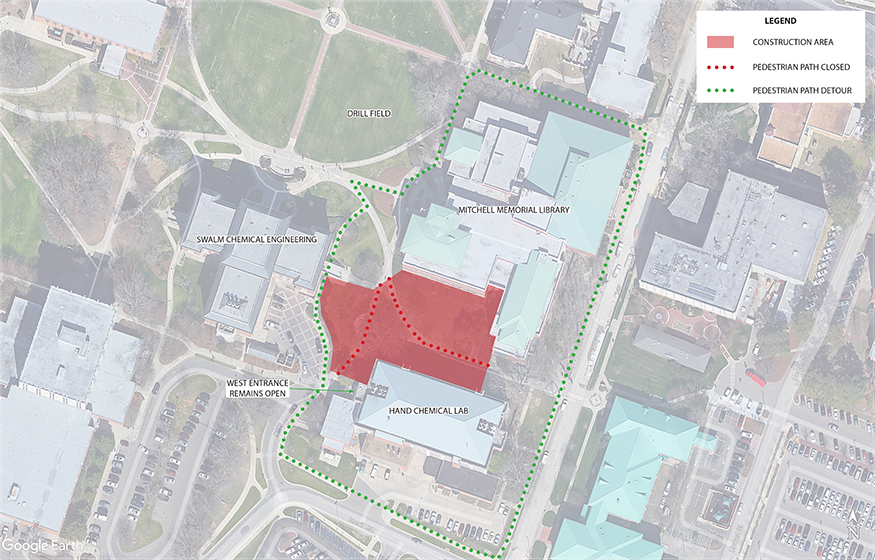 The closure is expected to last until Dec. 20.
We apologize for the disruption in service and appreciate your patience and support.
Please contact the Facilities Management Service Desk at 662-325-2005 if you have any questions.