Contact: Allison Matthews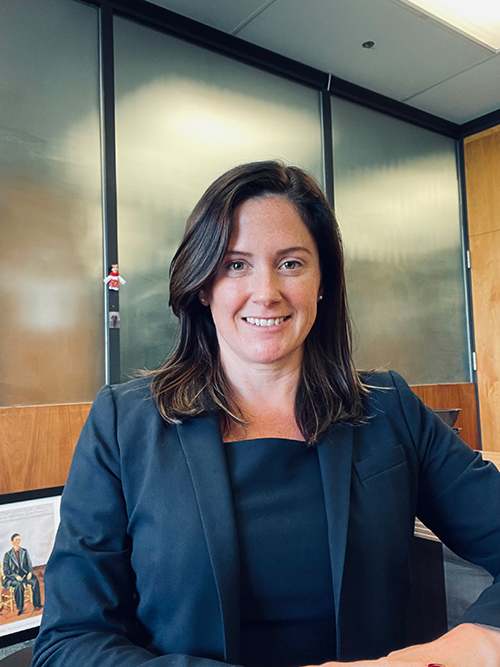 STARKVILLE, Miss.—Lis Pankl, a longtime educator and librarian with extensive academic leadership experience, is the new dean of libraries at Mississippi State.
MSU President Mark E. Keenum made the announcement Wednesday, Oct. 13, and Pankl begins her new role on Jan. 1, 2022, pending formal approval by the Board of Trustees, State Institutions of Higher Learning.
Pankl comes to MSU from Southern Illinois University Edwardsville, where she serves as professor and dean of Library and Information Services. She also has served as head of graduate and undergraduate services at the University of Utah and as head of academic engagement at Stony Brook University. Earlier, she worked as faculty and graduate services librarian and humanities librarian at Kansas State University and as an instruction librarian at Louisiana State University.
"Dr. Pankl brings a wealth of relevant experience to her new position as dean of MSU Libraries. Her knowledge of large library systems will serve the university well, and we expect to immediately benefit from her leadership," Keenum said.
With a 2015 Ph.D. in geography from Kansas State University, Pankl most recently completed a Master of Public Administration in 2020 from the University of Utah. She additionally has master's degrees in library science from the University of North Texas and English from Abilene Christian University. Her undergraduate degree from Washington State University also is in English.
MSU Libraries hosts 800,000 visitors annually, offering more than 100 free workshops every semester and providing access to 2.6 million books, 280,000 electronic journals, as well as public access to 150 computers. In addition to Mitchell Memorial Library, MSU Libraries comprises the Bob and Kathy Luke Architecture, Art and Design Library at Giles Hall; College of Veterinary Medicine Library at the Wise Center; Gertrude C. Ford Foundation Library at the School of Architecture's fifth-year program in Jackson; and the Phil Hardin Foundation Libraries at MSU-Meridian.
Home to the Ulysses S. Grant Presidential Library housed in Mitchell Memorial Library, MSU is one of only 6 universities to house a presidential library. For more, visit www.lib.msstate.edu.
MSU is Mississippi's leading university, available online at www.msstate.edu.