Contact: Sarah Nicholas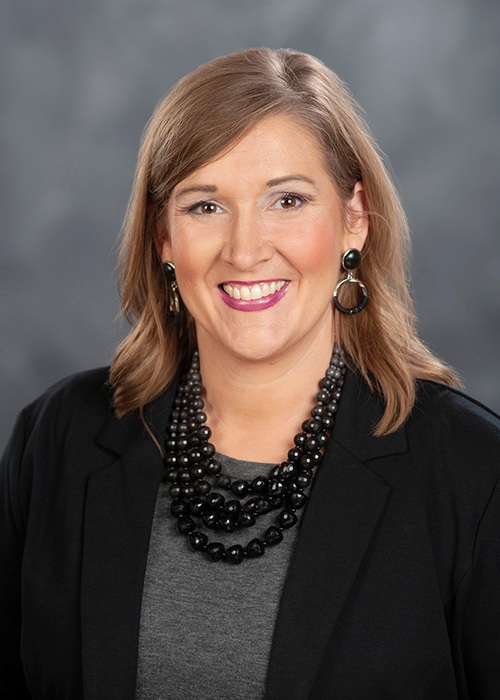 STARKVILLE, Miss.—A veteran Mississippi State communication instructor is being nationally recognized by Lambda Sigma Honor Society with its Outstanding Advisor award.
Amy W. Knight was selected for her work with MSU's Alpha Iota Chapter, demonstrating skills and abilities in leadership, scholarship, fellowship and service—the four tenets of the national honor society. The prestigious award is presented by the Lambda Sigma board annually to only one advisor across the U.S.
Founded in 1922, Lambda Sigma is a service honor society for sophomore students. Alpha Iota Chapter membership invitations are extended annually to 50 MSU freshmen, based on scholastic achievement, community service, campus involvement and leadership skills. Members are expected to serve MSU and their communities, completing projects throughout their sophomore year. The national organization has approximately 38 chapters across the country.
"Lambda Sigma provides a place for second-year scholars to grow as leaders and make a marked impact on our community through their service," Knight said. "I am so proud of the impact made by the members of Lambda Sigma during my 10-plus years of working with the group and feel honored to be recognized for my work with these outstanding students."
Professor Terry Likes, head of MSU's communication department, said Knight frequently is lauded for her advising excellence and expertise.
"In many ways, excellence in teaching and advising go hand-in-hand," Likes said. "This past year, she was honored by her colleagues with the departmental teaching award. It is no surprise that Amy Knight is being honored by Lambda Sigma. She truly cares about each student and their success."
A native of Southside, Alabama, Knight joined MSU's faculty in 2009 as an instructor in the Department of Communication. In 2010 she began serving as a Lambda Sigma advisor, joining Amy Fountain, an MSU communication instructor who has been an honor society advisor since 2000.
At MSU, Knight teaches Interpersonal Communication, Small Group Communication and Introduction to Communication, in both face-to-face and distance modalities. She received her bachelor's degree from William Carey University and her master's degree from the University of Southern Mississippi.
Part of the College of Arts and Sciences, more information about the Department of Communication is available at www.comm.msstate.edu.
MSU is Mississippi's leading university, available online at www.msstate.edu.