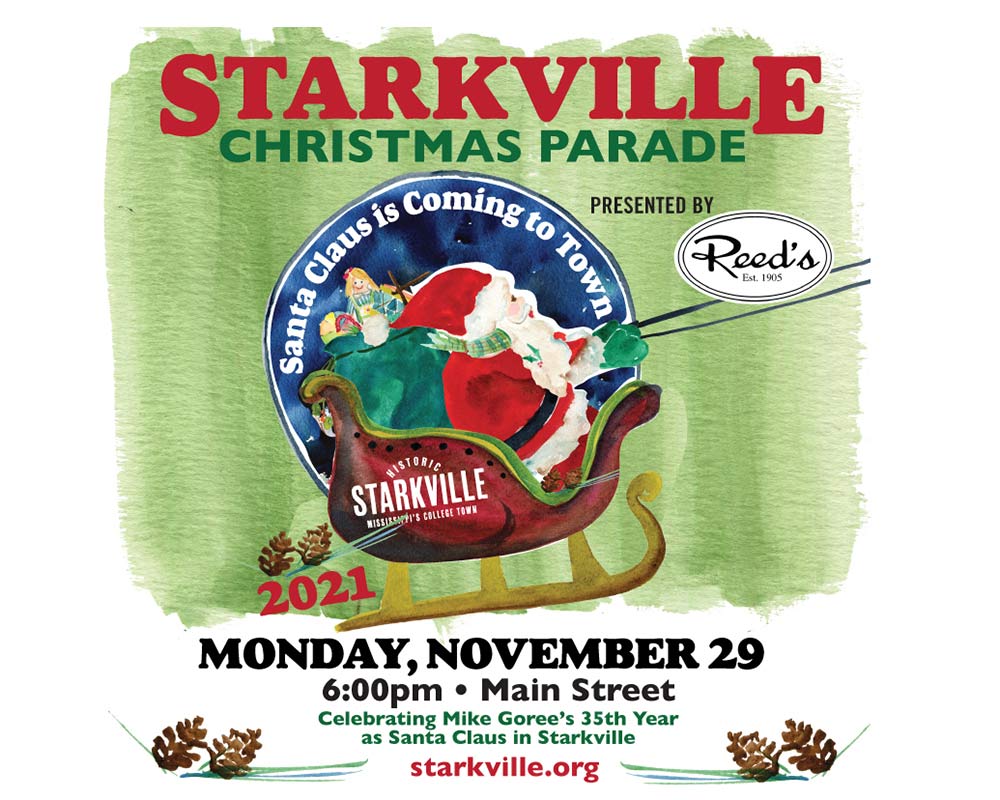 The City of Starkville and the Greater Starkville Development Partnership are notifying Mississippi State University faculty, staff and students that on Monday, Nov. 29, the Starkville Christmas Parade presented by Reed's will be held downtown on Main Street beginning at 6 p.m. 
Set up for the parade will entail that Russell Street will close at the Fellowship Street/Spring Street intersection beginning at 4 p.m. on Monday. Those exiting the university through Russell Street at 5 p.m. or the end of their work day are encouraged to take an alternate route to avoid traffic.
For more about the parade, visit https://www.starkville.org/news/starkville-christmas-parade-set-for-november-29/.