Contact: Sarah Nicholas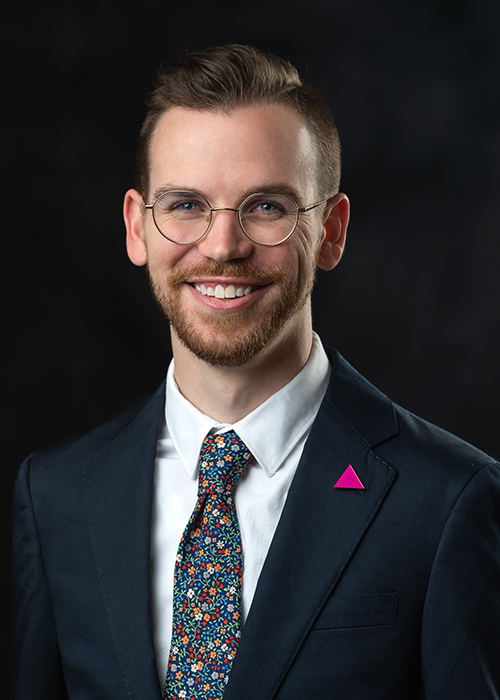 STARKVILLE, Miss.—A Mississippi State sociology department faculty member is receiving a prestigious grant from the Robert Wood Johnson Foundation to study how political policy affects health outcomes for members of the LGBT community and other marginalized groups.
Gabe H. Miller, an assistant professor of sociology and faculty member in MSU's African American Studies program, is receiving the $248,431 two-year grant from the Robert Wood Johnson Foundation, the nation's largest philanthropy dedicated solely to health. The grant is part of the Health Equity Scholars for Action initiative at RWJF. The organization has supported research and programs since 1972 that target America's most pressing health issues—from substance abuse to improving access to quality healthcare. For more, visit https://www.rwjf.org/en/how-we-work/building-a-culture-of-health.html
Miller's award is for his proposal "Examining the impact of the political and policy determinants of health on health outcomes for lesbian, gay, bisexual and transgender people." He said he will leverage his research to guide policymakers toward data-driven policies designed to promote population health, well-being and equity, working to build a "culture of health" which is a core focus of the RWJF.
"Racism, homophobia and transphobia diminish the health of people of color and LGBT individuals through discrimination, stigmatization and minority stress," said Miller, noting LGBT individuals are at higher risk of depression, anxiety, post-traumatic stress disorder, alcohol problems, suicide and psychiatric difficulties.
"An intersectional approach to health argues for considering how systems of inequality combine or intersect to result in disparate health outcomes based on where individuals fall on multiple structures of inequality," Miller said.
"I will examine the impact of more than 40 different LGBT-protective policy measures across all 50 states from 2013-2020, to explore how these state-level protective policies impact mental health, physical health, chronic conditions, health access and health behaviors of LGBT populations. Additionally, I will explore whether these policies have differential impacts when we consider the intersections of race and sexual orientation," he explained. 
Associate Dean for Research Giselle Thibaudeau said, "Given our commitment to health equity, MSU is fortunate to have Dr. Miller's passion and expertise in health disparities of marginalized communities. We are proud of the recognition and funding of his research by the RWJF. More importantly, we are extremely proud and hopeful of the impact Dr. Miller's efforts will have on these communities and health equality more broadly."
A faculty member since 2020, the Texas native received his Ph.D. in sociology from Texas A&M University. At MSU, his research and teaching interests include medical sociology and health disparities.
Part of MSU's College of Arts and Sciences, the Department of Sociology is available at www.sociology.msstate.edu. More information about the African American Studies program is available at www.aas.msstate.edu.
MSU is Mississippi's leading university, available online at www.msstate.edu.