Contact: Madison Welzbacher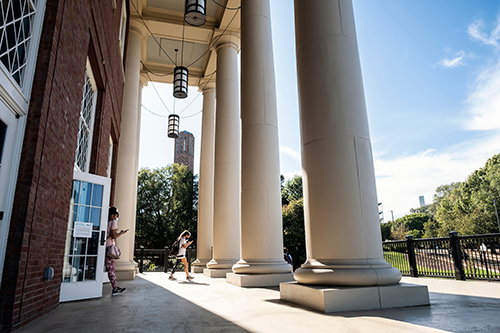 STARKVILLE, Miss.—A new university-wide resource is now available for Mississippi State students and employees who wish to improve their speaking skills.
The MSU Speaking Center is designed to assist with skill training on topic and speech purpose development, audience adaptation, organization, visual and audio delivery, and use of visual aids. Individuals also may get assistance with reducing public speaking apprehension.
Located in Old Main Academic Center Room 3290, the venue bears the name of 1982 MSU chemical engineering alumnus Tom Freeman and his wife, Jean, of Starkville who endowed the study room in 2017. Additional generous alumni have designated support to assist with equipment, furniture and daily operation costs. A website presence for the center currently is under development.
Cheryl Chambers, an instructor in MSU's Department of Communication, currently serves as the center's director. She said the center was created with the intent to help students overcome anxiety related to public speaking.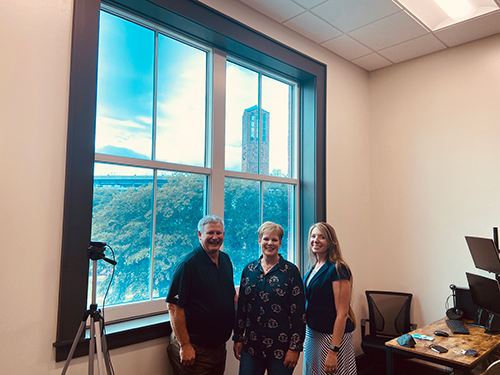 "Other centers on campus do an excellent job of providing students with extra assistance in other areas, and this center will give students more opportunities for one-on-one assistance with public speaking skills," Chambers said.
Currently recruiting upperclassmen in the communication department to serve as interns and consultants, interested students can contact Chambers at cchambers@comm.msstate.edu. Becoming a peer consultant, however, is an opportunity for all students. Students can sign up for a special topic course titled "Speaking Center Consultant" (CO 4990, Section 07) to train as a peer consultant and receive one credit hour per semester.
The center also provides consultation with external experts to improve the overall delivery and quality. Once participants have the presentation delivery prepared to the optimal level, they have access to subject matter experts who can help ensure information being presented is accurate and current.
While the center has been in operation and taking appointments since October, an official ribbon-cutting ceremony will be held in the spring to allow visitors to view the space and technology available and learn more about the center's offerings.
To schedule a consultation at the Speaking Center, visit msstate.mywconline.net. To learn more on supporting the growth and development of this new resource, contact College of Arts and Sciences Director of Development Sara Frederic at sfrederic@foundation.msstate.edu or at 662-315-2006.
MSU is Mississippi's leading university, available online at www.msstate.edu.