Contact: Grace Jones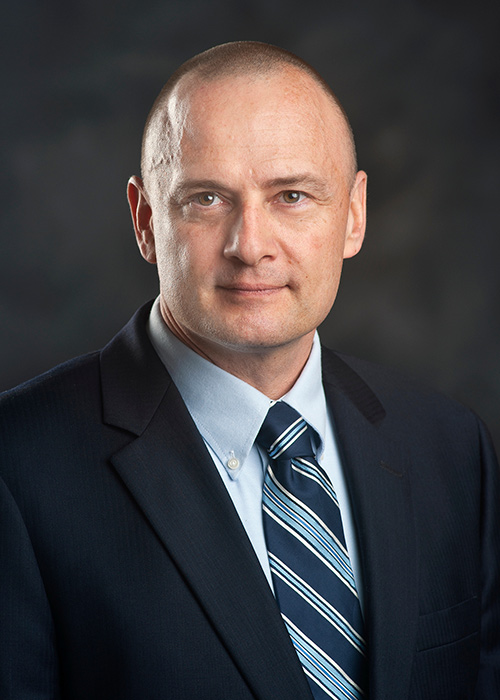 STARKVILLE, Miss.—The International Academy of Wood Science is honoring Mississippi State's Rubin Shmulsky with the designation of fellow, recognizing his significant scientific achievements and research contributions to the field.
Newly elected for 2022, the Warren S. Thompson Professor of Wood Science and Technology and head of the MSU's Department of Sustainable Bioproducts joins 145 IAWS Fellows throughout the U.S., in addition to international honorees who hold this distinction.
The global organization is known for promoting research, technology and outreach in wood science and investing in the betterment of forests. Fellows are scientists active in research who uphold high standards in wood science advancement.
"The academy recognizes all types of wood science-related research," Shmulsky said. "It is often interdisciplinary, and in MSU's Department of Sustainable Bioproducts, we have some of the best and brightest minds in the world researching and discovering new ways to use forest resources sustainably."
Shmulsky noted that much work is directly related to improving utility and economic value of lumber and wood products with applied research.
"I am humbled and appreciative for being elected as an IAWS Fellow and wish to share this credit among my colleagues in this great department," Shmulsky said. "Recognition like this is a team effort, and it is great to work alongside the best people who helped make this recognition possible."
A 17-year veteran faculty member at Mississippi State, Shmulsky earned his bachelor's degree at the University of Massachusetts before completing a master's degree in forest products and a Ph.D. in forest resources at MSU. He said he looks forward to furthering the economic and environmental sustainability of wood through innovative research, education and outreach.
Wes Burger, dean of MSU's College of Forest Resources and director of the university's Forest and Wildlife Research Center, commended Shmulsky's achievement and hard work.
"This prestigious recognition by his professional society is a testimony to Dr. Shmulsky's contributions to the field of wood science and is reflective of the world-class faculty in the College of Forest Resources at Mississippi State," Burger said.
For more on IAWS, visit www.iaws-web.org. Visit MSU's Department of Sustainable Bioproducts at www.cfr.msstate.edu/bioproducts.
MSU is Mississippi's leading university, available online at www.msstate.edu.