Contact: Sarah Nicholas        
STARKVILLE, Miss.—Mississippi State's Department of Biological Sciences is managing the largest amount of competitive federal funding at any time in its history and celebrating multiple major awards which are elevating research productivity and prestige.
During the current fiscal year, three departmental faculty members have garnered more than $2 million from the National Science Foundation, including two prestigious Faculty Early Career Development (CAREER) Program awards.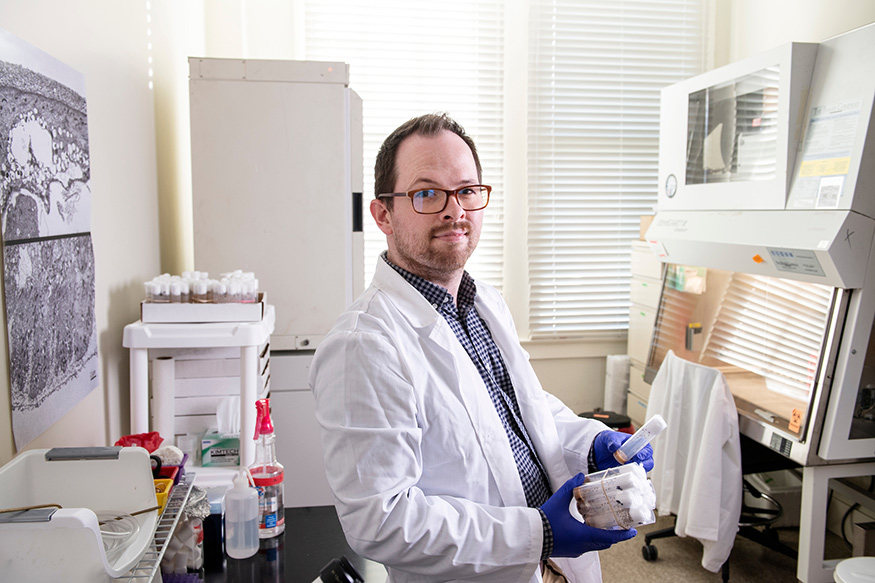 Assistant Professors Matthew J. Ballinger and Amy L. Dapper secured the CAREER awards totaling more than $1.5 million, while Assistant Professor Ying Wang received more than $500,000 for a study on RNA-based biotechnology.
The CAREER program, a foundation-wide activity, supports faculty who have potential to serve as academic role models in research and education, and lead advances in the mission of their department.
"In essence, these are the gold standard for NSF awards at the pre-tenure level. Generally large awards, they also are targeted at integrating some aspect of research with teaching and outreach," said Angus L. Dawe, Dr. Donald L. Hall Professor of Biology and department head.
Last year, Andrew Lawton, biological sciences associate professor, received the department's first CAREER award since 2005.
"To have three active CAREER grants is outstanding," Dawe said, noting 14 departmental faculty are currently receiving non-CAREER funding as well, in addition to federal funding from the National Institutes of Health and the USDA.
"This unprecedented success in recent years shows that we have been able to recruit, develop and retain world class faculty, raising the bar for expectations and operational norms at Mississippi State and placing us as the preeminent location for biology-related research in the region," Dawe said. "I couldn't be prouder of the faculty and staff and their efforts to continue moving the department forward even in the midst of the challenges everyone has faced in the last couple of years."
Ballinger, a Lakewood, New Jersey, native, is receiving a $805,682 five-year CAREER grant to study a beneficial bacterium, Spiroplasma, that protects its fruit fly hosts against infection by parasites.
"This award lets investigators build bridges between our research programs and our classrooms with the aim of enhancing both," Ballinger said. "My award will bring handheld genome sequencing technology to a new undergraduate laboratory course, where students will learn to apply cutting-edge research methods toward important questions in microbial symbiosis."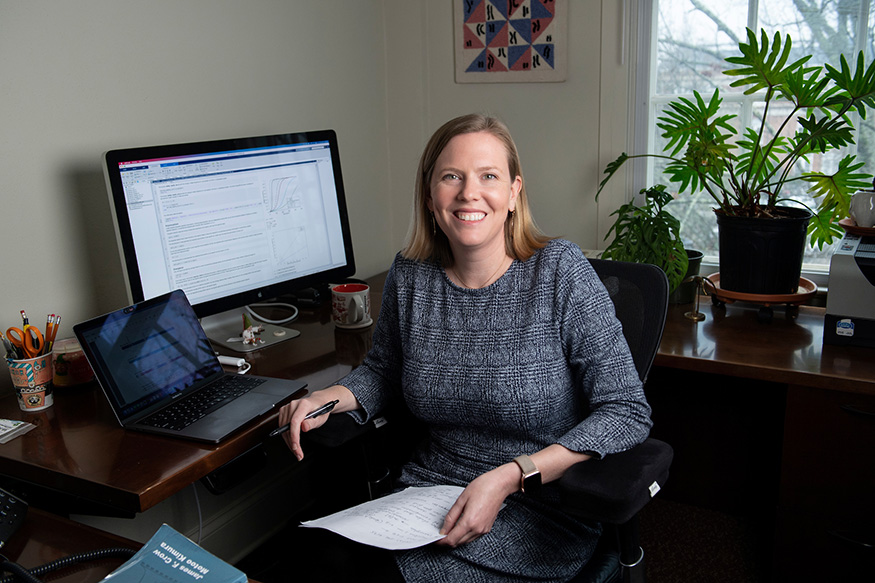 Dapper, a native of Blacksburg, Virginia, is receiving a $740,645 five-year CAREER grant to research how traits associated with reproduction can shape patterns of genetic diversity within and between species.
"It feels absolutely terrific to receive such a prestigious grant. I think it reflects very positively on the quality of research being done in my lab and the overall strength of the Department of Biological Sciences here at Mississippi State," said Dapper.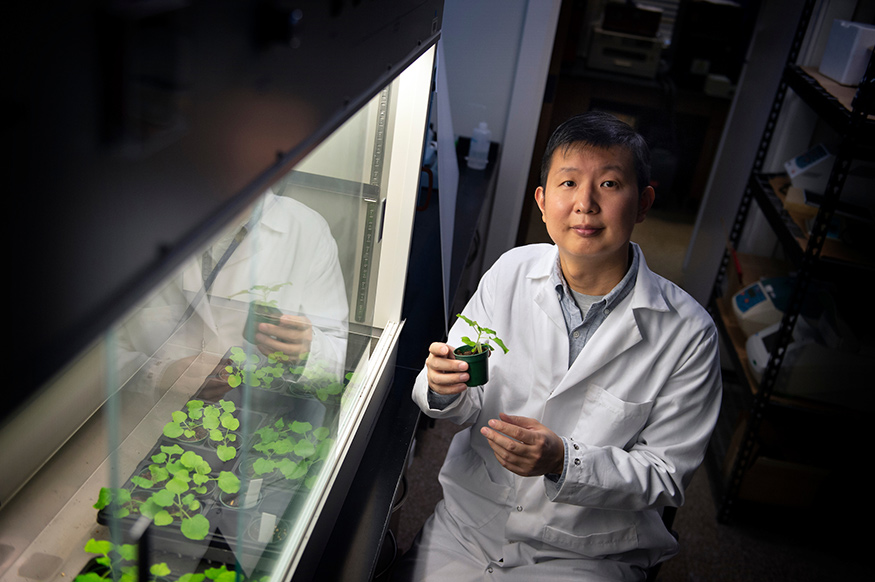 Wang's $522,761 three-year NSF award focuses on the unique features that render some RNAs as suitable templates for a transcription polymerase when they normally prefer DNA templates.
His new NSF funding is the second of two competitive federal awards for his research. With the first, received last year from the NIH, Wang is studying similar biological processes but from a human health perspective.
"This grant, together with our current NIH R15 grant, will empower us to perform cutting-edge research on RNA biology," said Wang, a native of China, who will collaborate with Dafang Wang at Delta State University to recruit undergraduate students for summer research for this NSF project.
MSU is classified by the Carnegie Classification of Institutions of Higher Education as an R-1 "Very High Research Activity" doctoral university, the highest level of research activity in the country. Part of MSU's College of Arts and Sciences, the Department of Biological Sciences is online at www.biology.msstate.edu. Visit the college at www.cas.msstate.edu.
MSU is Mississippi's leading university, available online at www.msstate.edu.