Contact: Sarah Nicholas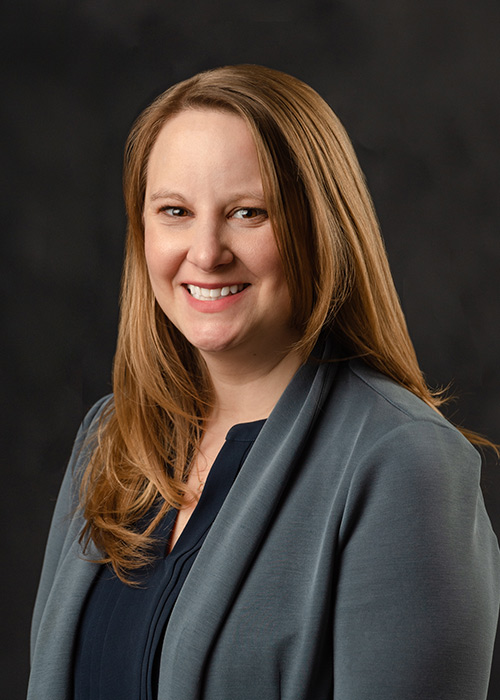 STARKVILLE, Miss.—A Mississippi State sociology faculty member is a selection for the New Scholar Award from the American Society of Criminology's Division on Women and Crime.
Tara E. Sutton is being recognized for her comprehensive career in the field of criminology and her research into trauma as a predictor of crime. An assistant professor of sociology, she also is an affiliated faculty member in the Gender Studies program. Sutton's award honors the achievements of scholars who show outstanding merit early in their careers.
ASC is the national organization for criminologists in the U.S. but also includes international members. Organized in 1941, it fosters the exchange of scholarly information among criminology scholars. The ASC's largest unit, established in 1984, the Division on Women and Crime facilitates and promotes research and theory development, pedagogical strategies, and curricular enhancement that strengthen the links between gender, crime and justice.
"I was so excited to be recognized by the DWC, because to me, that signals my research is making a difference in the field of feminist criminology by contributing to greater understandings of the influence of gender, sexuality and race in relation to experiences of violence and crime," Sutton said. "I also think this award recognizes that I am trying to take a compassionate approach to difficult issues. I hope my work can be used to better support victims of violence and to draw attention to the fact that sometimes negative behaviors, like crime, are actually responses to trauma and adversity. When viewed through that lens, treatment and justice become the focus over punishment and ostracization."  
An MSU faculty member since 2018, Sutton's research centers on predictors and outcomes of family and sexual violence or other forms of trauma. She studies the social and family contexts of intimate partner violence, sexual assault, child abuse and other criminal behavior with a focus on women, Black families and LGBTQ+ young adults. 
"In one paper of particular interest to the DWC and published in their journal, 'Feminist Criminology,' I incorporated work by Black feminists and feminist criminologists who have highlighted the inextricably linked influences of race and gender on Black girls and women's lived experiences," Sutton said. "Findings demonstrated that racial discrimination has long-term detrimental effects on Black women akin to the impact of early sexual and physical abuse. These early traumas influenced women's crime by increasing school difficulties, psychological distress and substance use."
Sutton received her Ph.D. in sociology in 2018, master's degree in human and family science in 2012, and bachelor's degree in psychology in 2010, all from the University of Georgia.
She is the principal investigator of a current project funded by MSU's College of Arts and Sciences' strategic research initiative, "Early Adverse Experiences and Sexual and Relational Violence Among College Students in Mississippi."
For more about MSU's Department of Sociology, visit www.sociology.msstate.edu.
MSU's College of Arts and Sciences is home to the most diverse units for research and scholarly activities, including natural and physical sciences, social and behavioral sciences, and the humanities. For more details about the College of Arts and Sciences, visit www.cas.msstate.edu.
MSU is Mississippi's leading university, available online at www.msstate.edu.