Contact: Madison Welzbacher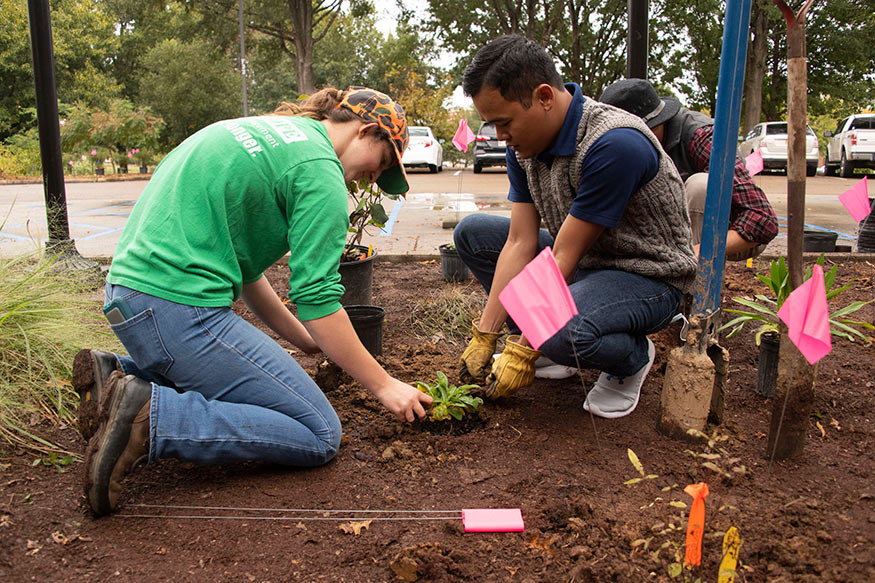 STARKVILLE, Miss.—Mississippi State's chapter of Phi Kappa Phi is being recognized with the organization's national Service Project Award for fall 2021 work in building a garden of native woody and herbaceous plants around Thompson Hall.
The annual Fall Service Project is a national event hosted by the PKP Council of Students in which each chapter addresses specific needs in its respective community.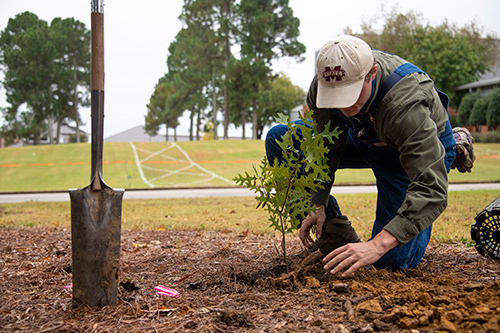 MSU's chapter of PKP is the Division I award recipient for work by 26 students and four faculty members who planted native shrubs and perennial plants around Thompson Hall, home of the College of Forest Resources. Partnering with the MSU student chapters of the Wildlife Society and the Society of American Foresters, along with the Tree Campus USA Advisory Committee, the chapter raised more than $3,000 and performed the physical work of clearing old plant materials and establishing the new plantings.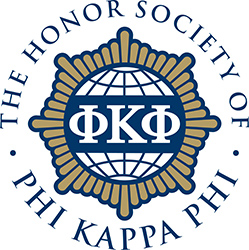 "Ultimately, this project will serve as a living collection of native shrubs and perennial plants for use in educating students and campus visitors about the importance and diversity of our own Southeastern native plants," said Joshua Granger, an assistant professor in the College of Forest Resources and PKP vice president who was project organizer. "It will hopefully further inspire more people to establish a native garden in their own backyard."
PKP Chapter President Peter Ryan, MSU's executive vice provost and dean of the Graduate School, said the award is very meaningful to the local organization. "We truly appreciate the hard work that Dr. Granger and his students invested in making the project such a success," Ryan said.
In addition to the Service Project Award, PKP previously has received the Circle of Excellence Platinum and Gold awards, accolades which recognize the chapter as a thriving organization which meets various honor criteria.
Since its founding in 1897, Phi Kappa Phi has existed as one of the nation's most prestigious collegiate honor societies for all academic disciplines. Membership is by invitation only to the top 10 percent of seniors and graduate students and the top 7.5 percent of juniors. Faculty, professional staff and alumni with outstanding scholarly achievements also may join.
MSU is Mississippi's leading university, available online at www.msstate.edu.