Contact: Ashleigh Lee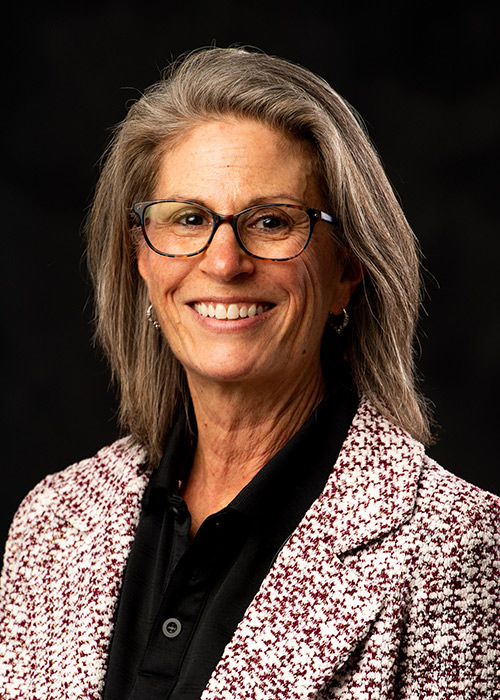 STARKVILLE, Miss.—Mississippi State University Alumni Association is announcing longtime staff member Orly Hardin as the organization's new associate director.
Having served as the assistant director of alumni engagement and recruitment programs the past four years, she now oversees the coordination and direction of professional staff and provides leadership for young alumni programs and alumni outreach. Her responsibilities include coordinating student and alumni engagement through programs such as Alumni Delegates, the Bulldog Network, Alumni Career Initiatives and more.
"We are thrilled to have Orly bring her expertise and dedication to this role," said Jeff Davis, executive director of the MSU Alumni Association. "Orly has not only strengthened our team during her time with the association, but she has worked hard to ensure that MSU alumni stay connected to our university through engagement and recruitment programs. We cannot wait to see the great things she will do for our alumni base."   
A native of Atlanta, Georgia, Hardin graduated from Emory University with a degree in psychology. She began her career at Mississippi State in 1998 in the Office of the Controller and Treasurer, and later served in various roles in the Office of Admissions and Scholarships. In 2007, Hardin joined the Alumni Association as an administrative assistant.
"I am excited about this opportunity to continue to serve the Alumni Association and contribute to growing our connections with our existing and future alumni," Hardin said. "I have been honored to serve our alumni for the past 15 years and feel that this new role affords me the chance to continue serving and engaging with our alumni family." 
Hardin may be reached at OHardin@alumni.msstate.edu or 662-325-3444. Her office is located in the Hunter Henry Center, which houses the Alumni Association as part of the university's Division of Development and Alumni.
The association was founded in 1885 by the first three graduating classes of then-Mississippi Agricultural and Mechanical College. The full-service organization aims to serve the university's more than 157,000 living alumni and currently includes more than 100 chapters and clubs worldwide. For more information about the MSU Alumni Association, visit www.alumni.msstate.edu.
MSU is Mississippi's leading university, available online at www.msstate.edu.