Contact: Harriet Laird
STARKVILLE, Miss.—Mississippi State is among a select group of award recipients from colleges and universities around the world earning 2022 Circle of Excellence honors from the Council for Advancement and Support of Education.
MSU's 2021 national commercial, a product of the Office of Public Affairs, took silver in the Video/Commercial category, while the MSU Foundation won bronze in the Fundraising/Annual and Fund Reports category. The entries were selected from among 4,510 submitted by higher education institutions in 28 countries.
"CASE awards speak to how our MSU OPA team's efforts in advancing Mississippi State have performed in competition with our peers across the country," said MSU Chief Communications Officer and Director of Public Affairs Sid Salter. "We've had remarkable support from MSU President Mark Keenum and the rest of our university leadership team and are grateful for the collaboration with the many talented marketing and communications professionals across our campus. It's evident that working together enhances the university's reputation and image."
The commercial ties the university's 2021 College World Series Championship win with academic success, fulfilling an admissions and marketing need to more competitively recruit to in-state students and expand reach to out-of-state students. The MSU Foundation made an intentional—and award-winning—shift with its annual report for 2020-21, distinguishing it from the previous 10-year capital campaign materials to this year produce an innovative keepsake publication.
"Our team is deeply committed to producing high-quality marketing and communications productions that support the university's mission and goals," said MSU Vice President for Development and Alumni John Rush. "This award reflects that dedication to high-caliber work, which enables us to compete with institutions across the nation for such distinction."
CASE judges praised both of MSU's winning entries and said the national commercial was "creative and interesting with clear goals and good results. We liked how it tied in the National Championship, but also showed how all their academics are 'champions,' too."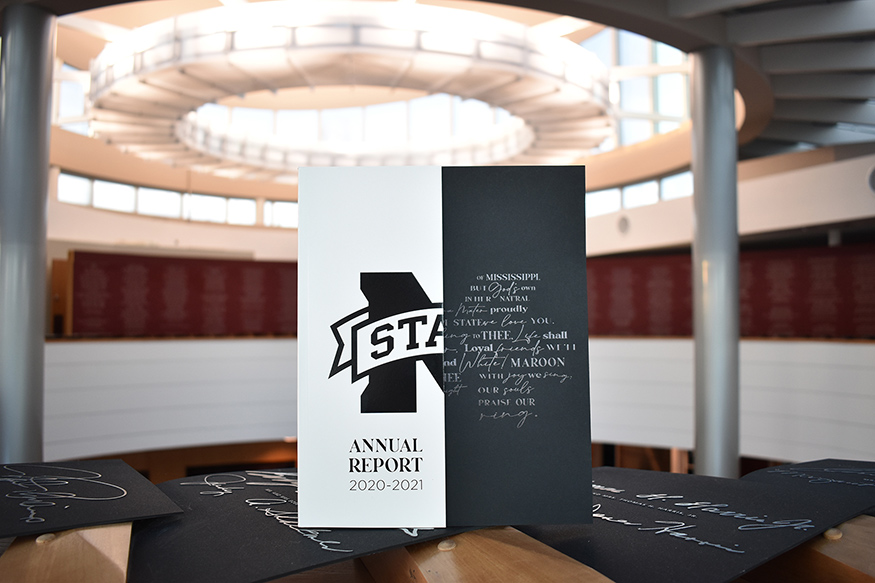 For the Foundation's annual report, the judges credited it with "fine design and wonderful content. The images in this piece were so incredible that one could frame the pages as décor."
CASE President and CEO Sue Cunningham said, "CASE Circle of Excellence Awards celebrate the creative, resourceful and innovative ways advancement professionals around the globe champion their institutions' success. These awards showcase how advancement empowers teaching and learning, ignites institutional progress and helps communities thrive."
 The Council for Advancement and Support of Education is a global nonprofit association dedicated to educational advancement professionals—in alumni relations, communications, development, marketing and advancement services—who champion education to transform lives and society.
MSU is Mississippi's leading university, available online at www.msstate.edu.