Contact: James Carskadon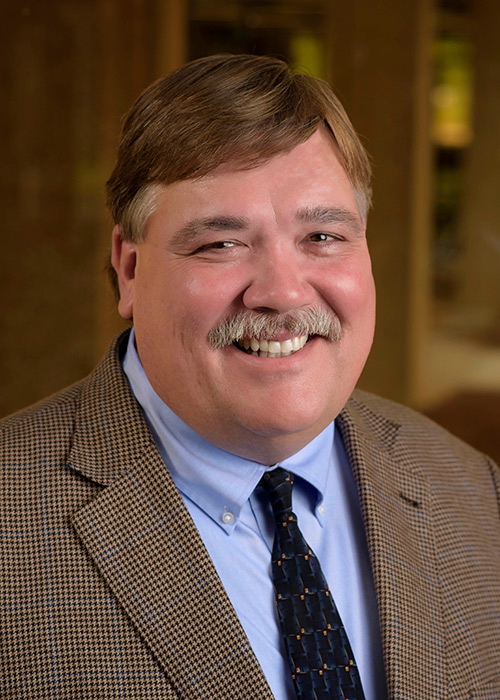 STARKVILLE, Miss.—A long-serving Mississippi State University educator and administrator has been selected to fill a new leadership position focused on university outreach and engagement activities.
Gary Jackson, who has served as director of the MSU Extension Service since 2011, will fill the newly created position of associate vice president for outreach and engagement, effective Sept. 1. Jackson will be charged with strengthening and coordinating university outreach activities to better meet stakeholder needs at the local, state, national and international levels. The new position reports to the provost and executive vice president, vice president for the Division of Agriculture, Forestry and Veterinary Medicine and the vice president for research and economic development. Steve Martin, currently associate director for county operations, will serve as interim Extension director.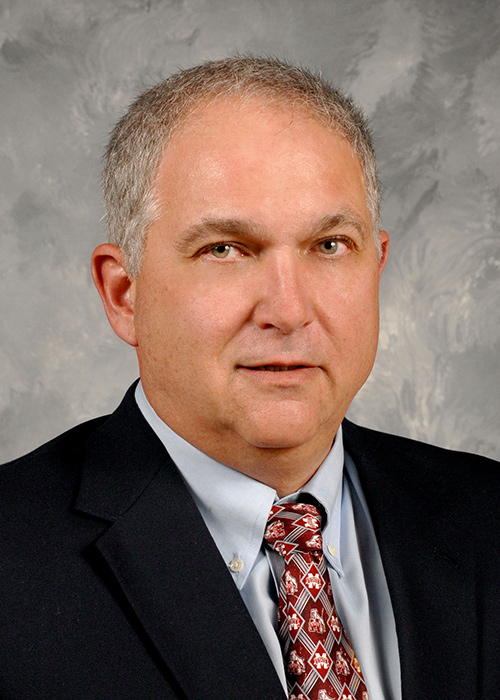 The new position is based on recommendations developed by the provost's Outreach and Engagement Task Force, which has evaluated MSU's current outreach efforts and provided recommendations for improving campus-wide coordination among the multitude of academic colleges, research centers and service units that carry out outreach and engagement activities.
"I want to thank the task force for their important work and recommendations, and I want to thank Dr. Jackson for taking on this role," said MSU President Mark E. Keenum. "Because of our long-standing land-grant mission, MSU has always had a large presence in our state and the communities we serve. We have a track record of developing mutually beneficial relationships with an incredibly diverse set of partners, and I know that will continue to grow as we better coordinate our efforts internally."
"Outreach and engagement are a vital part of our land-grant mission and something that has been part of our DNA throughout the university's 144-year history," said MSU Provost and Executive Vice President David Shaw. "As we assess and grow these efforts, I am excited to have Dr. Jackson providing university-wide leadership in this area, which will only strengthen the impact MSU makes in our state, nation and world."
A two-time MSU agricultural and extension education graduate, Jackson brings extensive academic and administrative experience to the associate vice president position. He has been a member of the College of Agriculture and Life Sciences faculty since 1990, working as an associate dean and as director of the School of Human Sciences. He worked in the Office of the Provost as interim associate vice president of academic affairs before spending the last 11 years as director of the MSU Extension Service.
"Extension has long been a pillar of MSU's service mission, providing the university with a presence in every Mississippi county," said Keith Coble, vice president for the Division of Agriculture, Forestry and Veterinary Medicine. "Gary's decade of experience leading Extension makes him a natural fit for this position. Additionally, I know Extension will continue its important role under the interim leadership of Steve Martin."
MSU is nationally recognized for its outreach and engagement efforts, having earned the Community Engaged Classification from the Carnegie Foundation, as well as the Innovation and Economic Prosperity University designation from the Association of Public and Land-Grant Universities. The university's Center for Community-Engaged Learning, Office of Student Leadership and Community Engagement, as well as the Maroon Volunteer Center, coordinate campus community engagement, service-learning and volunteerism efforts. The MSU Extension Service also has a presence in every Mississippi county as it delivers education and research that changes lives. The university also embraces its role as a catalyst for economic development in Mississippi by leveraging research activity to create new economic opportunities in the state.
"Our outreach activities have grown hand-in-hand with our research activity, bolstering the powerful combination of world-class research and the commitment to make our world a better place," said MSU Vice President for Research and Economic Development Julie Jordan. "I look forward to working with Dr. Jackson as we broaden the connections between the university's research and engagement initiatives."
For more on MSU's outreach activities, visit www.msstate.edu/outreach.
MSU is Mississippi's leading university, available online at www.msstate.edu.