Contact: Christie McNeal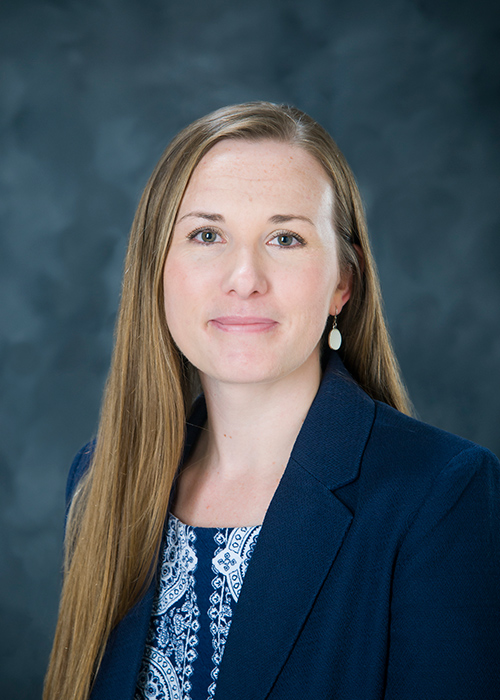 STARKVILLE, Miss.—A longtime faculty member is stepping in as interim associate head of Mississippi State's Department of Building Construction Science this year as George Ford, who led BCS for the past four years, transitions to full-time teaching.
Associate Professor Michele Herrmann, who holds a Juris Doctor degree from New York Law School and has been teaching fourth-year BCS studios since fall 2011, said she's excited to learn the administration side and see things through that perspective. She also holds a bachelor's degree in design from Clemson University.
"Michele Herrmann brings to this interim role a deep understanding and a wealth of knowledge of the history, curriculum and academics," said College of Architecture, Art and Design Dean Angi Elsea Bourgeois. "I appreciate her willingness to step in and lend her skills and strengths to the college and department as we move forward through this year."
Herrmann has taught seniors in every BCS graduating class except the first, which graduated in spring 2011 before she arrived at MSU. She said she enjoys receiving emails and updates from former students on their promotions or career changes, and their growing families.
"It's a very rewarding process to see them as students and then see them eight to 10 years later being successful in their careers and sending the next generation of BCS students our way," she said.
One major focus of the BCS senior studios is contract law, and Herrmann said her law degree has proven to be a major benefit.
"Connecting what the students have learned in prior estimating and scheduling studios to the requirements of the contract is critical for them to understand for their careers," she said. "The teaching of construction studios and the law share more in common than some may think. They both require critical thinking that is crucial for solving real-world problems."
The department has seen a lot of growth and changes since Herrmann began, including becoming accredited by the American Council for Construction Education in 2020.
"Some of the biggest changes have been adding two additional studios to our curriculum to allow the collaborative semesters with architecture to happen," she said.
Herrmann said the department is planning this year to resume some activities put on hold during the pandemic, including Associated Builders and Contractors student chapter events and studio field trips.
Learn more about MSU's Department of Building Construction Science at www.caad.msstate.edu/bcs.
MSU is Mississippi's leading university, available online at www.msstate.edu.