Contact: Meg Henderson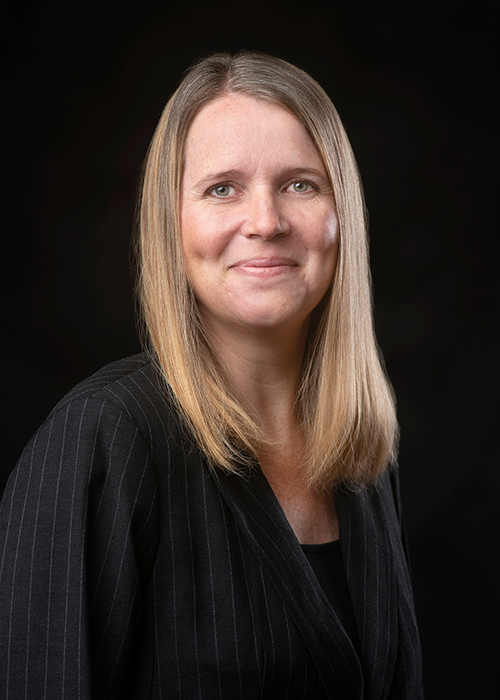 STARKVILLE, Miss.—Mississippi State University is accepting a national award for its partnership in a large-scale sustainability project.
Kristine Evans, assistant professor in MSU's Department of Wildlife, Fisheries, and Aquaculture, has been leading a team of MSU faculty and partnering agencies in a multiyear Cooperative Ecosystem Studies Units project titled "Strategic Conservation Assessment of Gulf Coast Landscapes." The work is this year's winner of the CESU Network Award for the project category.
The $1.7 million project, one of the first funded by the federal Restore Council to address spending of Deepwater Horizon funds on restoration efforts, created a web tool to determine where and how to best spend funding to restore and enhance healthy coastal ecosystems. The tool helps planners understand existing conservation priorities, evaluate ecological and socioeconomic benefits of proposals and prioritize areas for land conservation within the region.
"The Gulf Coast is one of the most critically important ecosystems in the U.S.," Evans said. "Its waters service a large fishing industry, its marshes help clean the waters, and its shores and interior host a large industrial pine landscape."
The project team includes 30 individuals from the Restore Council, U.S. Fish and Wildlife Service and MSU faculty, staff and students from the university's Forest and Wildlife Research Center, Mississippi Agricultural and Forestry Experiment Station and Geosystems Research Institute.
Project managers are observing that the reports generated by this tool are resulting in stronger, more informed proposals.
"To me, success is not just about creating the tools. It's about the science we've provided that leads to decisions that protect and restore our ecosystems, and it's also about the relationships we've built with almost 700 stakeholders across the Gulf Coast," Evans said.
"I am proud and pleased to accept this award on behalf of our team and appreciate the U.S. Fish and Wildlife Service for the nomination," Evans added.
The CESU Network is a national consortium of 17 federal agencies and more than 490 nonfederal partners working together to support informed public trust resource stewardship. The network's partnerships, based at host universities, bring together scientists, resource managers, students, and other conservation professionals to conduct collaborative research addressing natural and cultural heritage resource issues in an ecosystem context. For more information, visit www.cesu.psu.edu. 
The Strategic Conservation Assessment of Gulf Coast Landscapes tools are available at https://www.quest.fwrc.msstate.edu/sca-project.php.
MSU is Mississippi's leading university, available online at www.msstate.edu.