Contact: Meg Henderson
STARKVILLE, Miss.—A Mississippi State scientific illustrator and ant curator is contributing to a global insect map, while also using his talent to design cover art for a leading scientific journal.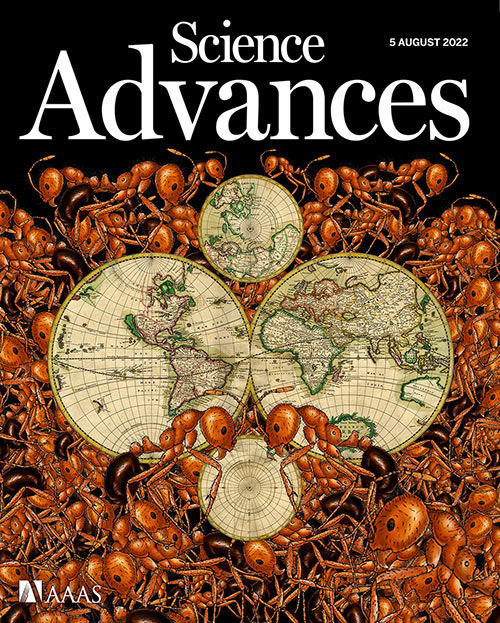 Mississippi Entomological Museum Ant Curator Joe MacGown is part of a team creating a groundbreaking map of global ant biodiversity, poised to change understandings of where and how ants live and function and where stronger conservation policies and programs may be needed to protect them.
The project is led by Benoit Guénard and Evan Economo from the Biodiversity and Biocomplexity Unit at the Okinawa Institute of Science and Technology in Japan. The scientists have used machine learning to build the map based on tagging precise coordinates from published ant studies. From that data, they can predict the geographical distribution of each species using statistical modeling.
The maps and dataset were published in a recent edition of Science Advances, the American Association for the Advancement of Science's open access multidisciplinary journal. Not only has MacGown made significant contributions to the map's content, but as an accomplished artist, he also created the cover illustration for the Aug. 5 issue of the journal. He said both the map and his years of research inspired the featured art.
"The image of the global map is a drawing from 1689, when the world wasn't completely known. The ants I chose to draw are Solenopsis invicta, or red imported fire ants, which are known for their travel and economic importance," he said.
MacGown has worked at the MSU entomological museum since 1988, even after semi-retiring in 2020. Two decades ago, the museum joined a U.S. Department of Agriculture-funded fire ant study and worked to identify and collect other ant species interacting with fire ants. It built a substantial collection of ants and other insects in that time.
"In the beginning, there were no databases with collections of research on ants, so I started a website for the museum, initially for my own use," MacGown said. "Over the years, we've added data from our expanded collections. As far as the number of specimens, our collection is the second-largest university collection available to the public. Being one of the few ant websites 20 years ago, our work at MSU paved the way for major sites today."
For more information on the Mississippi Entomological Museum, visit www.mississippientomologicalmuseum.org.msstate.edu. To access the issue of Science Advances that features MacGown's cover art, visit www.science.org/toc/sciadv/8/31.
MSU is Mississippi's leading university, available online at www.msstate.edu.