Contact: Halle Ruth Stevenson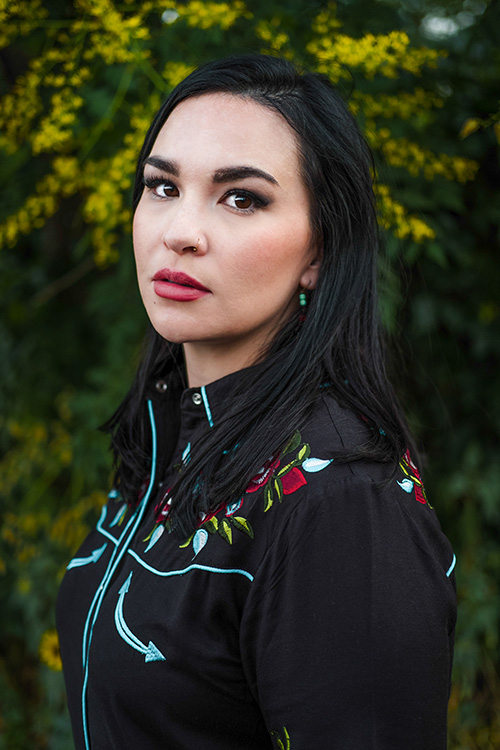 Best-selling author Kali Fajardo-Anstine, winner of the American Book award, visits Mississippi State this month as writer-in-residence, an annual program hosted by the College of Arts and Sciences' Institute for the Humanities and the Department of English. The program is financially assisted by the National Endowment for the Humanities through the Mississippi Humanities Council.
Fajardo-Anstine will give a public reading—free and open to the public—on Feb. 23 at 7:30 p.m. in Old Main room 1030.  It also will be livestreamed on the Institute for Humanities Facebook page at https://www.facebook.com/msu.humanities.institute. She also will spend time engaging with students and faculty and holding a writing workshop.
MSU English Professor Becky Hagenston, coordinator of this year's writer-in-residence event, said she is excited to have Fajardo-Anstine on campus.
"I learn so much reading Fajardo-Anstine's work—not just as a reader but as a writer, too," said Hagenston. "Her work is gorgeous, heartbreaking, beautifully crafted. She writes about heritage and about place and tells stories that feel so necessary."
In addition to the public reading, Fajardo-Anstine will host a virtual "generative fiction" workshop open to any aspiring writer on Feb. 24 from 5:30-6:30 p.m. Individuals interested in attending the workshop should register at www.ih.msstate.edu to receive the link.
The workshop will focus on writing fiction of place using mapping techniques to foster a greater sense of setting and incorporating folklore, geography, oral histories and visual art into fiction to create a full portrait of a setting. 
Fajardo-Anstine is the author of One World publications "Woman of Light" (2022), and the story collection "Sabrina & Corina" (2019), which received the 2020 American Book Award. She is also the 2021 recipient of the Addison M. Metcalf Award and she is the 2022-2024 Endowed Chair of Creative Writing at Texas State University. Her work has been nominated for the National Book Award, PEN/Bingham Prize, Clark Prize, Story Prize, Saroyan International Prize and Joyce Carol Oates Prize.
As part of MSU's College of Arts and Sciences, the Institute for the Humanities is active on social media on Instagram @msststehumanities, Twitter @Humanities_MSU and Facebook @msu.humanities.institute. 
MSU's Department of English is online at www.english.msstate.edu, or on social media on Facebook @MississippiStateEnglish and Twitter @MSStateEnglish.
MSU's College of Arts and Sciences is home to the most diverse units for research and scholarly activities, including natural and physical sciences, social and behavioral sciences and the humanities. For more details about the College of Arts and Sciences, visit www.cas.msstate.edu.   
MSU is Mississippi's leading university, available online at www.msstate.edu.