Contact: Allison Matthews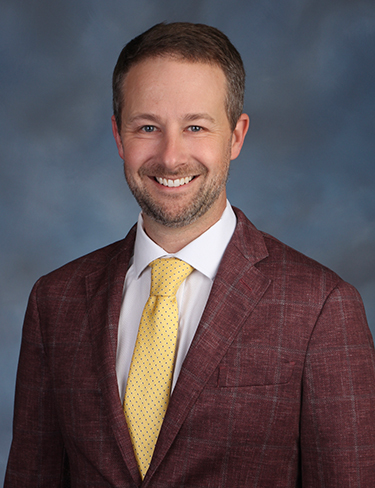 STARKVILLE, Miss.—A student affairs professional at Mississippi State has been promoted to director of the Office of Fraternity and Sorority Life, an area that has seen substantial growth in student chapter membership as the overall university enrollment has increased.
John Michael VanHorn, who has served for over nine years within the same office, became its director in November. He previously worked as associate director. A two-time graduate of MSU with an undergraduate degree in communication and a master's in counselor education with an emphasis in student affairs, VanHorn currently is pursuing a doctorate in human development and family sciences.
In addition to recently elevating VanHorn's role, OFSL has added other staff members to serve the growing fraternity and sorority community, now comprised of more than 4,300 students. Two new coordinators focus on Interfraternity Council and Panhellenic chapters, an assistant director focuses on National Pan-Hellenic and Multicultural Greek Council communities, and another assistant director focuses on member wellness, leadership development education and academic support.
These new staff members include:
Abby Buck—coordinator, Panhellenic advisor
Roderick Davis—assistant director, NPHC/MGC advisor
Jamie Methvin—assistant director, education and member wellness
Conner Nason—coordinator, Interfraternity Council advisor
Graduate student Blaine Smith of Nashville, a master's student in educational leadership with a concentration in student affairs and higher education, is an OFSL graduate assistant.
Part of MSU's Division of Students Affairs and its Dean of Students Office, OFSL—along with the Center for Student Activities—is supervised by Assistant Dean of Students Jackie Mullen.
Mullen said the university is welcoming more chapters to campus and initiating new projects, such as a standards of excellence program. She said students involved within the Greek life community have a 14% higher graduation rate and 11% higher retention rate, in addition to helping raise over $515,000 for various philanthropic causes and providing more than 65,000 service hours annually.
"We are thrilled for John Michael to take on this new role as director in the Office of Fraternity and Sorority Life. He has proven to be an effective leader that is always looking for innovative ways to support the success of our students in a growing Greek community," Mullen said.
To learn more about OFSL and the various fraternity and sorority chapters, visit www.greeks.msstate.edu.
MSU is Mississippi's leading university, available online at www.msstate.edu.