Contact: Allison Matthews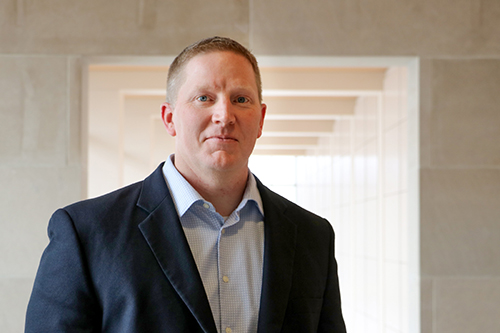 STARKVILLE, Miss.—A supply chain management expert who has worked to improve student success by developing multi-disciplinary initiatives and spearheading experiential learning opportunities is the next dean of Mississippi State's College of Business.
Mississippi State Provost and Executive Vice President David Shaw today [May 1] announced Scott J. Grawe will join the university July 1. His MSU appointment is pending formal approval by the Board of Trustees, State Institutions of Higher Learning.
Grawe is an Iowa State tenured professor in the university's Debbie and Jerry Ivy College of Business, where he has been the Robert and Jane Sturgeon Fellow in Business since 2016. He has served as chair of the Department of Supply Chain Management and associate dean for strategy and engagement. Additionally, he has been interim director of ISU's Study Abroad Center.
Grawe also has leadership experience in the private sector with Target Corporation and Polaris Industries, among others.
"Dr. Grawe impressed the search committee with his genuine desire to support students and faculty, as well as industry partners and employers. He is a leader who brings people together and believes that relationships form a strong foundation through which we can learn, grow and solve problems," Shaw said. "I am confident that MSU's College of Business will flourish under his leadership and continue building on our long history."
Grawe did his undergraduate studies in finance at Iowa State before earning an MBA with a concentration in supply chain management from the University of Minnesota's Carlson School of Management. His Ph.D. in supply chain management and marketing is from the University of Oklahoma's Price College of Business.
In addition to his work at Iowa State, Grawe is a member of the Council of Supply Chain Management Professionals. He also has been involved with youth sports in Ames, Iowa.
Grawe succeeds Dean Sharon Oswald, who is retiring from the university this summer after leading the college since 2011.
MSU's College of Business, organized in 1915, is one of the oldest in the South. Both the college and its Richard C. Adkerson School of Accountancy are accredited by the Association to Advance Collegiate Schools of Business, one of the most prestigious business education groups in the world. For more, visit www.business.msstate.edu.
Mississippi State University is taking care of what matters. Learn more at www.msstate.edu.