Contact: Sarah Nicholas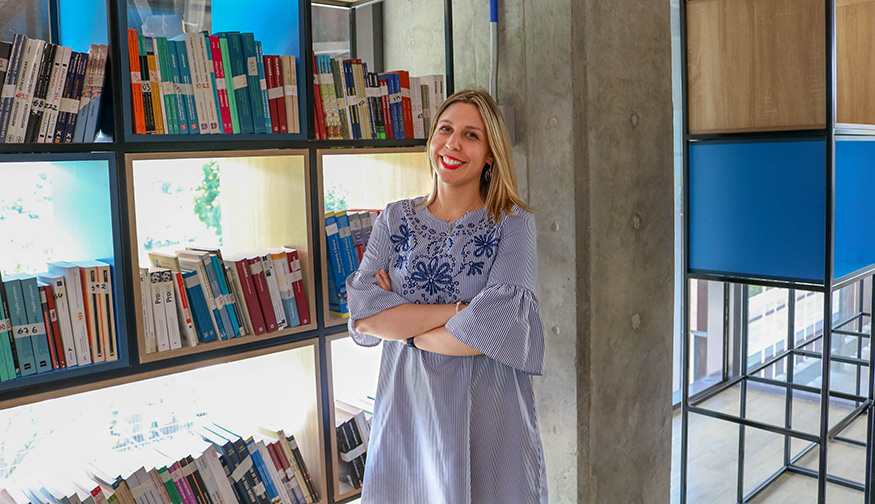 STARKVILLE, Miss.—Mississippi State Assistant Professor Lourdes Cardozo-Gaibisso has earned a Promising Scholar Award from the North American Systemic Functional Linguistics Association, or NASFLA, for her excellence in the field of linguistics.
Cardozo-Gaibisso's award comes with an invitation to speak at an upcoming association webinar, an opportunity to publish an article in the organization's top journal "Meaning Potential," and $200 in her choice of Routledge books. Founded in 2002 to foster research in systemic functional linguistics and to provide an organizational focus for linguists in teaching and research positions throughout North America, NASFLA presents one Promising Scholar Award annually to a pre-tenure scholar who has made outstanding contributions in applied linguistics.
"NASFLA is a very supportive organization in which, as junior scholars, we find support and mentorship from those leading our field," Cardozo-Gaibisso said. "This award means a lot to me academically and professionally and inspires me to continue developing my work as a systemic functional linguist."
Cardozo-Gaibisso earned her Ph.D. in language and literacy education from the University of Georgia in 2018, her master's degree in education with an emphasis on research in teaching and learning processes from Universidad ORT Uruguay in 2013, and her bachelor's degree in English language teaching from Instituto de Profesores Artigas, also in Uruguay, in 2010.
Cardozo-Gaibisso served from 2018-2019 as an education consultant for World Bank's Regional Program for the Development of the Teacher Profession in Latin America and the Caribbean. In 2020, she was the curriculum development specialist in teacher policy for the International Institute for Educational Planning, United Nations Educational, Scientific and Cultural Organization.
Part of MSU's College of Arts and Sciences, the Department of English is online at www.english.msstate.edu.
Mississippi State University is taking care of what matters. Learn more at www.msstate.edu.