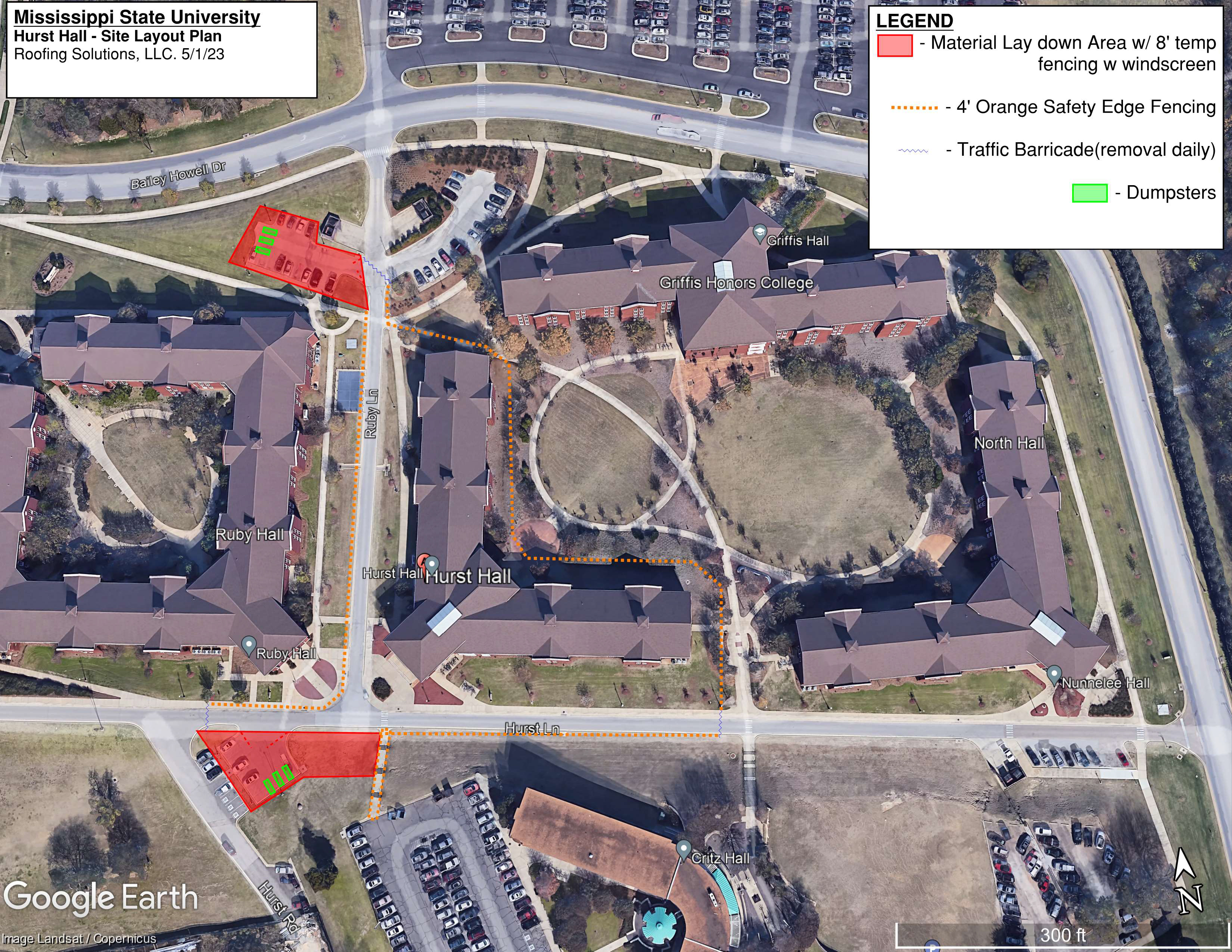 Partial road and sidewalk closures are scheduled for Hurst and Ruby lanes this summer as workers install a new roof on Hurst Hall.
The temporary closures will run from May 15 to Aug. 1. Workers will also utilize orange safety fencing and traffic barricades in the area during this time.
Commuters and pedestrians are advised to use caution when traveling through the area.
Contact the Facilities Management Service Desk at 662-325-2005 if you have any questions.